This Month's Magazine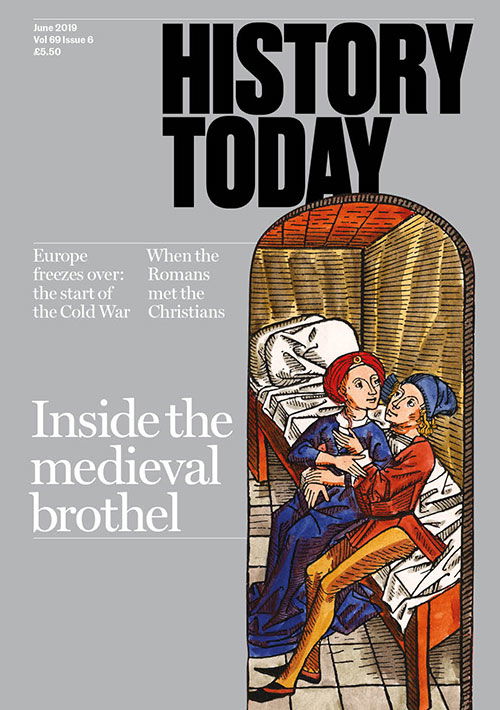 In the June issue:
Inside the medieval brothel
Has democracy had its day?
The start of the Cold War
The life of Max Weber
When the Romans met the Christians
Richard III's counsellors
Antisemitism and the Labour Party
The Anglo-Afghan War of 1919
You can buy this issue from our website or at newsagents across the United Kingdom from 23 May. You can also subscribe or read it as a digital edition via the History Today App.
There's also a Spotify playlist to accompany the issue, featuring songs inspired by the magazine's contents:
Selected articles from this issue