This Month's Magazine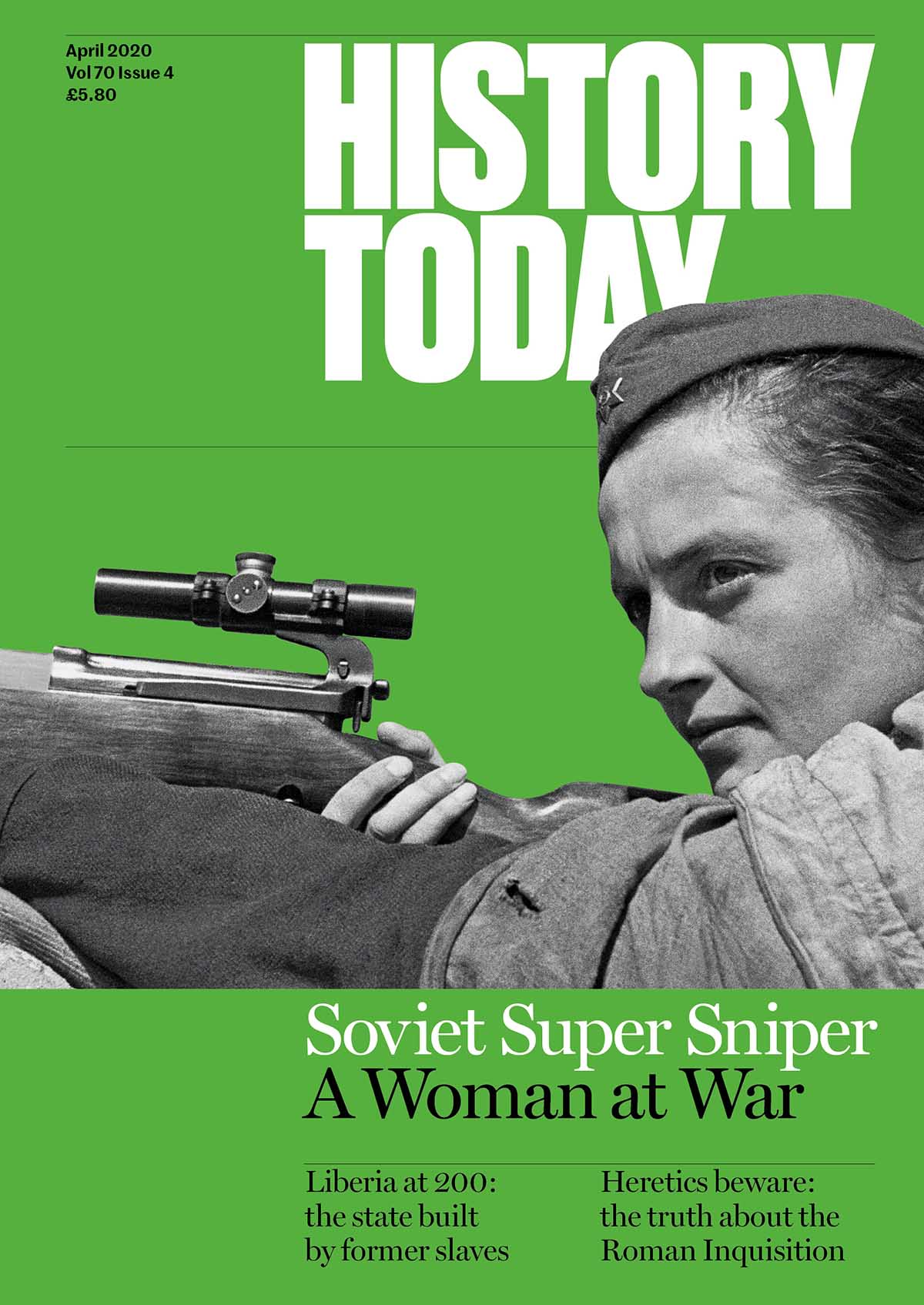 In the April issue:
Soviet Super Sniper 
Liberia at 200
The Roman Inquisition
Kingdoms Come Apart
What can History teach us about Epidemics?
Bulls
Right Wing Populism and France
Chinese Porcelain
British Rule in Palestine
Plus reviews and more!
You can buy this issue from our website or at newsagents across the United Kingdom from 19 March. You can also subscribe or read it as a digital edition via the History Today App.
Selected articles from this issue