This Month's Magazine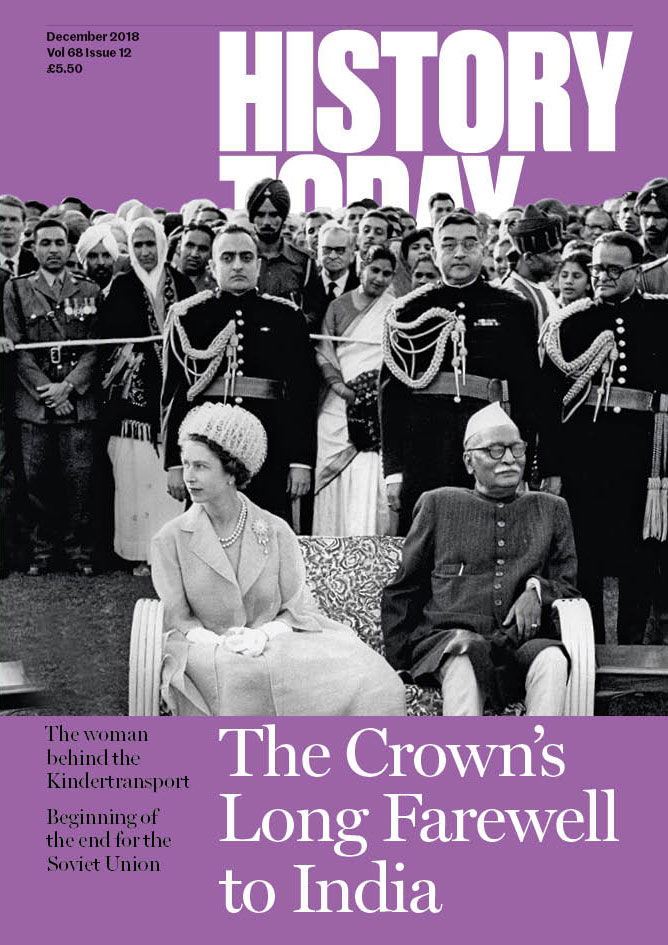 Cover of the December issue.
In our December issue:
The Crown's long farewell to India
Kazakhstan's bloody December
What's wrong with liberalism?
The woman behind the Kindertransport
The global suffrage movement
Christmas before Dickens
The rise of Japan
You can buy this issue from our website or at newsagents across the United Kingdom from 22 November. You can also subscribe or read it as a digital edition via the History Today App.
There's also a Spotify playlist to accompany the issue, featuring songs inspired by the magazine's contents:
Selected articles from this issue