This Month's Magazine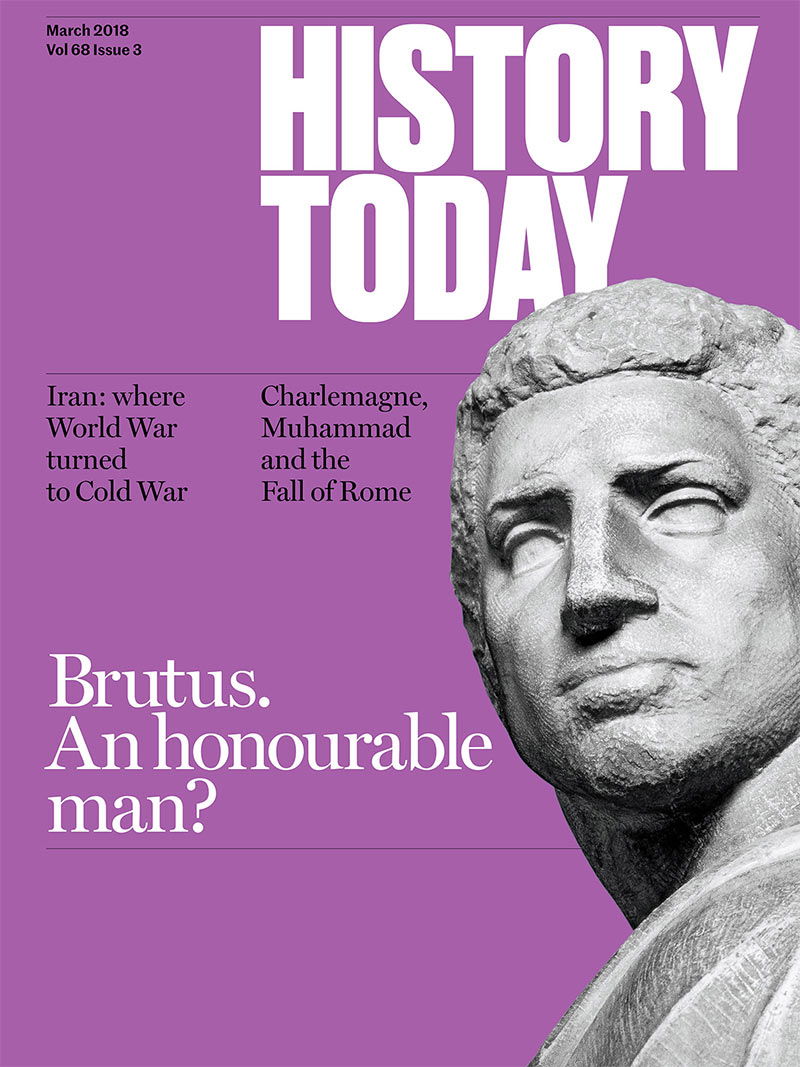 In our March 2018 issue:
Brutus: an honourable man?
The rehabilitation of Charles I
Iran and the Cold War
Charlemagne, Muhammad and the Fall of Rome
Théodore Tronchin, doctor to the stars
The end of Portugal's empire
A history of Nepal in pictures
You can buy this issue from our website or at newsagents across the United Kingdom (find your nearest stockist) from February 15th. You can also subscribe or read it as a digital edition via the History Today App.
Selected articles from this issue