This Month's Magazine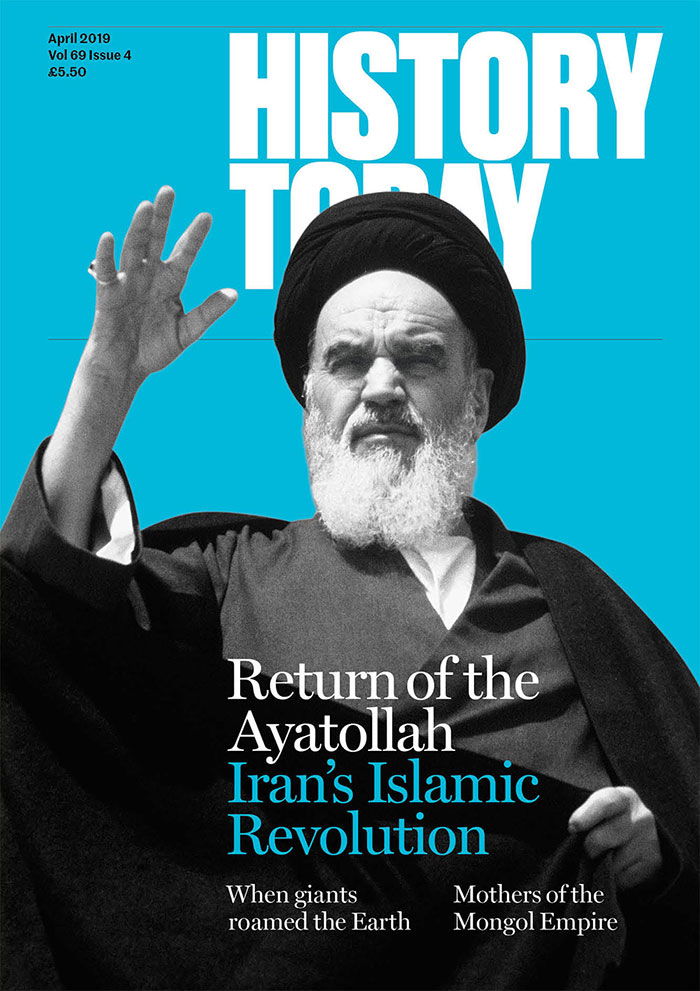 Cover of the April issue.
In the April issue:
Iran's Islamic Revolution
Mothers of the Mongol Empire
When giants roamed the earth
Do all revolutions end badly?
The late-medieval papal chapel
New York's forgotten subway
The birth of modern optics
The enduring legend of Robin Hood
You can buy this issue from our website or at newsagents across the United Kingdom from 21 March. You can also subscribe or read it as a digital edition via the History Today App.
There's also a Spotify playlist to accompany the issue, featuring songs inspired by the magazine's contents:
Selected articles from this issue