This Month's Magazine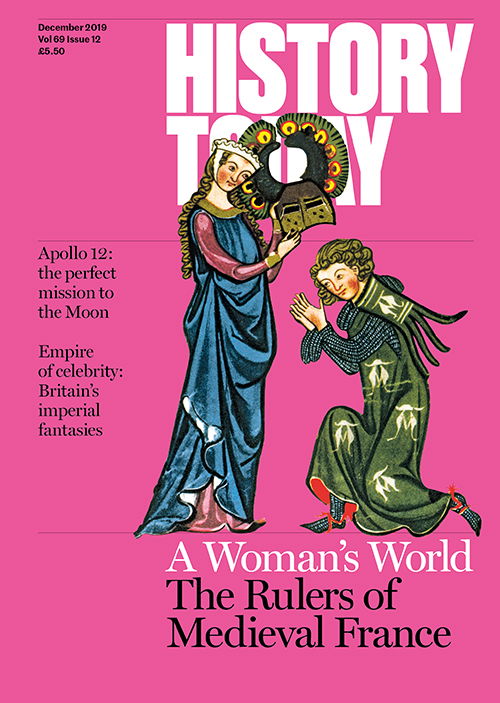 In the December issue:
The Rulers of Medieval France
Apollo 12: The Perfect Mission to the Moon
Empire of Celebrity
The Studious Resistance of Marc Bloch
The Velvet Revolution in the Regions
National Parks
A History of Haggis
Antarctica
You can buy this issue from our website or at newsagents across the United Kingdom from 24 October. You can also subscribe or read it as a digital edition via the History Today App.
Selected articles from this issue
But for one turning point, Ermengarde, Viscountesse of Narbonne, might be as well known as Eleanor of Aquitaine.
Overshadowed between two dramatic missions, the success of Apollo 12 was vital to the continuing space project.
In the 18th century, celebrity culture helped make the British Empire seem both a part of everyday life and a place of fantasy.