This Month's Magazine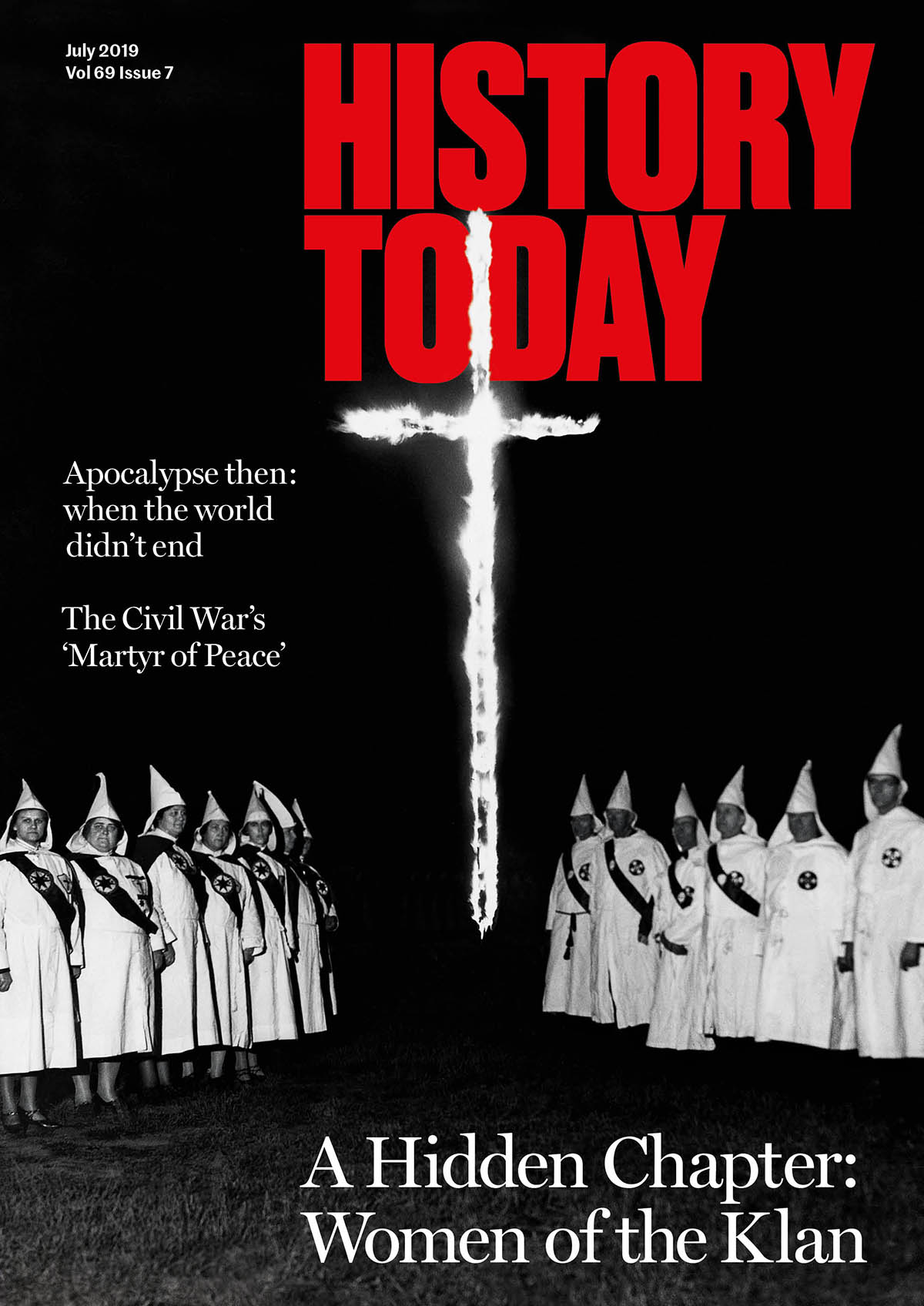 In the July issue:
A hidden chapter: women of the Klan
Apocalypse then: when the world didn't end
The Civil War's 'Martyr of Peace'
The Bengal famine of 1943: is there only one story to tell?
'The last front' of the Freikorps
The book that can't be read
Thatcher breaks consensus
A history of the picnic
You can buy this issue from our website or at newsagents across the United Kingdom from 20 June. You can also subscribe or read it as a digital edition via the History Today App.
Selected articles from this issue