History Today Back Issues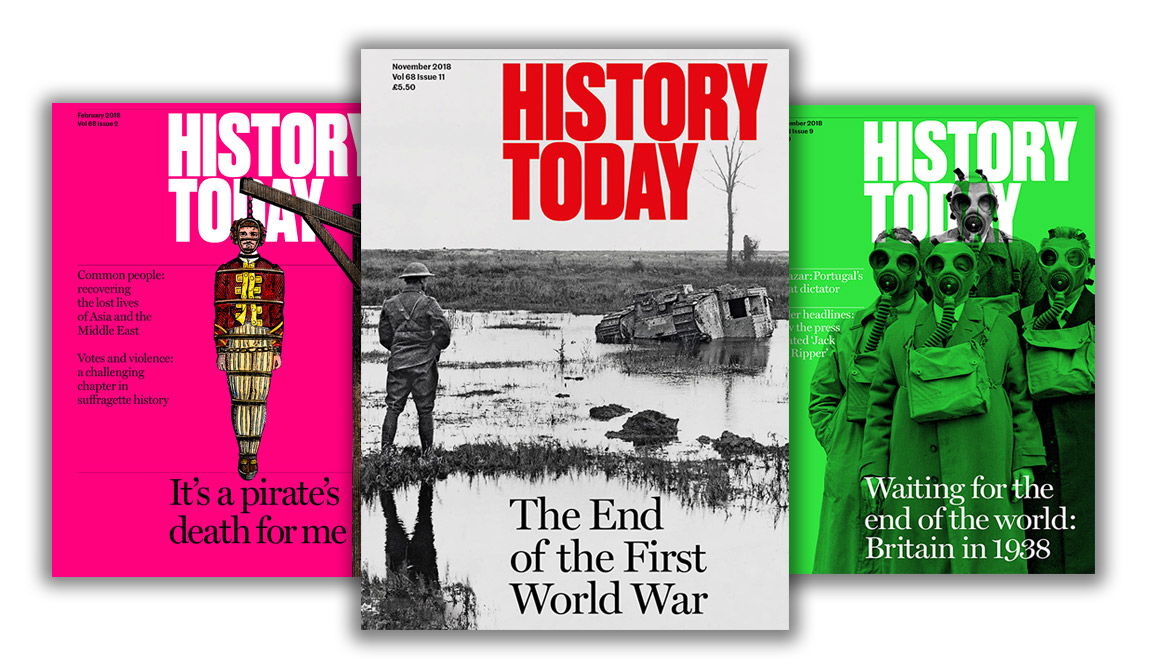 Select the issue you wish to purchase from the menu above. Delivery costs are £2.50 per issue for the United Kingdom, and £5.25 per issue for the rest of the world.
You can view the contents of each issue here.
For issues not listed above, please call us on 020 3219 7813 and check to see if we still have it in stock.