Homepage
Current Issue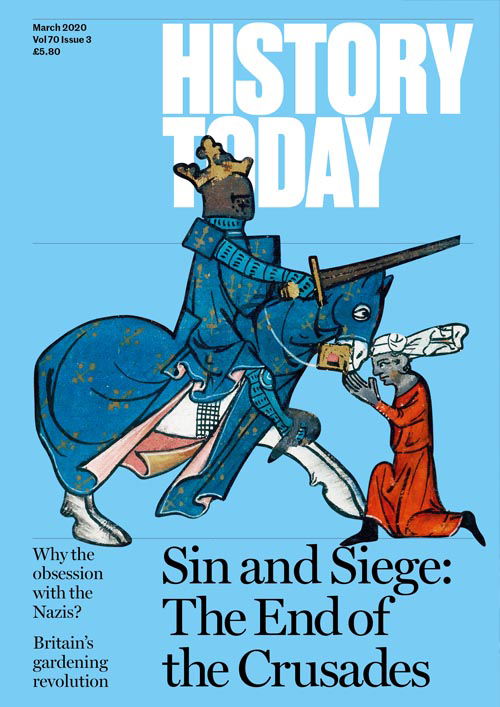 Volume 70 Issue 3 March 2020
In the March issue:
Shampoo Empire 
Britain's Gardening Revolution
A Cure Worse than Disease
The Great Rabbit Hoax
The State of the Nation
Why is the Public so Obsessed with the Nazis?
Escape to Mexico
Sexual Eeling
Liverpool's Slave Trade
English Saints in Ireland
You can buy this issue from our website or at newsagents across the United Kingdom from 19 February. You can also subscribe or read it as a digital edition via the History Today App.