Subscribe to History Today
Image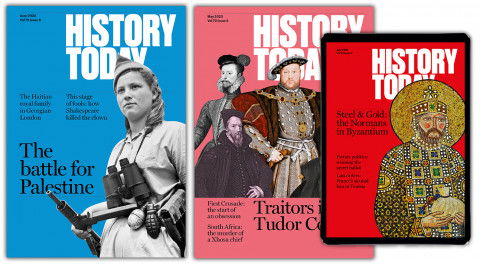 Subscribe to Britain's leading serious history magazine and enjoy significant savings on the shop price. Buy a Christmas gift subscription here.
'History Today sets the standard for history that is both accessible and scholarly, compelling and rigorous.' Suzannah Lipscomb, broadcaster and historian
 – Includes free access to the History Today app and delivery to your home.