The 'Churchill Question' is a complex one: a study in failure as well as success.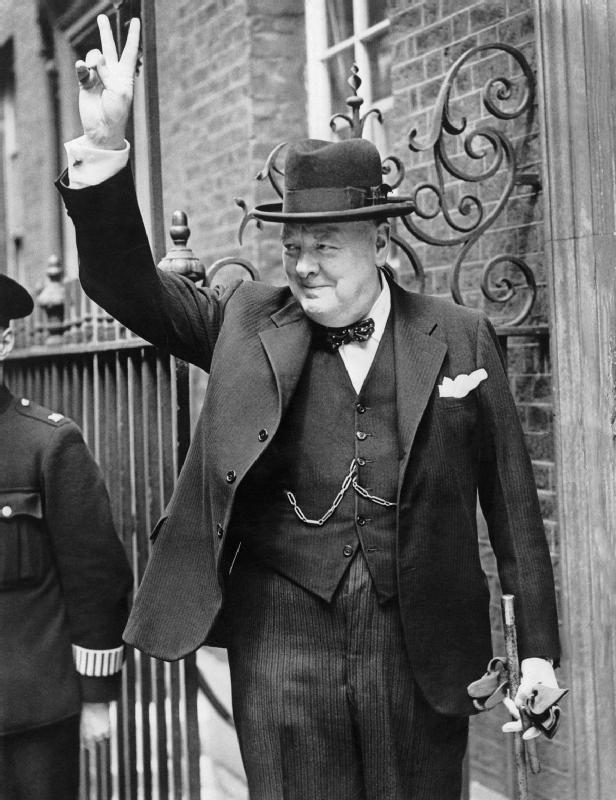 Winston Churchill giving the 'V' sign, on 20 May 1940.
Winston Churchill grew up to believe that history consisted of the deeds of great men, whose actions determined the fate of nations. His lifelong heroes were Marlborough and Napoleon, and highest ambition was to play, like them, an epic role on the international stage. The opportunity came at last when he was on the brink of oId age, with the rise of Hitler. The growing power of Nazi Germany from 1933 onwards posed a double threat to the rest of the world. Firstly the Nazis threatened to establish a continental imperialism that would exploit all other European peoples in the interests of Germany - and give birth, to a militarised super-power capable of challenging the United States. But even more dangerous was the challenge to the roots of Western civilisation. The West has produced many barbarous and despotic regimes, but the Nazis surpassed them all by exalting into a religion of state the most destructive and irrational instincts of mankind. Nazism was nothing less than a conscious attempt to reverse the humanism of the Renaissance and the Enlightenment, blotting out the ideas of reason and progress and substituting crude biological fallacies about racial conflict, The Nazi revolution constituted, therefore, a crisis on a global scale and Winston Churchill must be ranked as a decisive figure in world history by virtue of his part in the downfall of Hitler's Germany.