Victors' Justice? The Nuremberg Tribunal
Michael Biddiss looks at how the victorious Allies dealt with the unprecedented prosecution of genocide and mass atrocities by the Nazi leadership and how fair the proceedings were to those in the dock.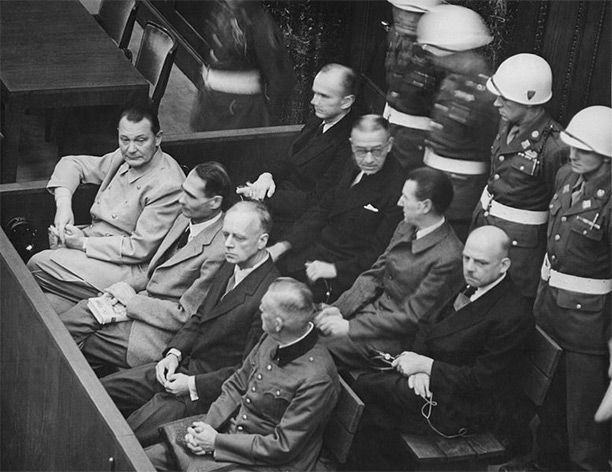 Fifty years on, the Nuremberg Trial continues to haunt us. This is not simply a matter of the Nazi horrors revealed or confirmed in the courtroom. It is a question also of the weaknesses and strengths of the proceedings themselves. The undoubted flaws rightly continue to trouble the thoughtful. Yet, equally, we remain disturbed by the fact that, over the subsequent half-century, the world community has done so little to build upon the positive features also attaching to this great event.
The enormity of the murderous terror unleashed by the Third Reich is now so evident to us that the mounting of some full-scale trial of its defeated leaders might well seem, in retrospect, entirely inevitable. The path to Nuremberg was, however, much more tortuous than that. The Moscow Declaration of November 1943 certainly made plain the aim of Roosevelt, Stalin and Churchill to punish, by some form of joint action, those major Nazis whose offences could not be regarded as limited to any particular geographical location. Yet, as Germany's defeat approached, there was urgent need for the Allies to become less vague about actual procedures.