Travels Through Time: Witchcraft at Work
Folklore continued to be an active and potent force in 19th century Britain.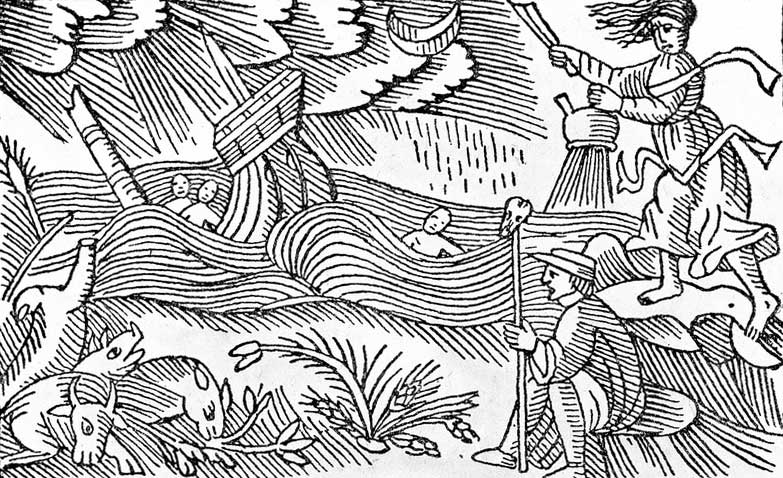 Alongside the innovation we traditionally ascribe to the Victorian period, was an older, persistent belief in the supernatural. Although the laws against witchcraft had been repealed in 1736, folklore continued to be an active and potent force in everyday life. 
In this episode of Travels Through Time, historian Thomas Waters looks at the year 1862, when vigilantism against witches in Britain was still commonplace. Throughout the 19th century, alleged witches often found themselves hectored, abused, attacked – and sometimes murdered – by their apparent victims. 
Waters begins by exploring the Scottish Isle of Gigha, where a respectable local woman is accused of witchcraft after she is seen transforming herself into a hare. The subsequent court case to clear her name lasts over 18 months. Waters then describes an incident in London on 13 April, as Mary King is attacked by her grandson, who believed her to hold the power of witchcraft over him.
Finally, Waters describes a fortune-teller working in Ancoats, Manchester. Although laws against witchcraft had been repealed, fines or imprisonment could be imposed on those who claimed to be able to use magical powers. This fortune-teller is reported to the police after she tries to persuade a client to murder her husband.
Travels Through Time. Tailored tours of the past. 
Travels Through Time is presented by bestselling historian Peter Moore. In each episode we are joined by an expert guest, to journey to the time and place of their choice. Enjoy a ringside view of history as never before, with the action described by those who understand it best. Browse other episodes in this series here.
How to listen
You can listen to Travels Through Time here on our site in the player above, or on iTunes, Spotify, Podbean and Acast. There is also an RSS feed.
Further reading: related articles from the History Today archive
Sermons in the Sky: Apparitions in Early Modern Europe
Alexandra Walsham
Alexandra Walsham looks for the meaning of unusual phenomena widely reported across early modern Europe.
An Exorcism in Elizabethan London
Jessie Childs
Jessie Childs recounts the chilling story of an exorcism performed in an Elizabethan household in Hackney.
The True Face of Witchcraft
Annabel Gregory
While 16th- and 17th-century English pamphleteers portrayed those accused of witchcraft as impoverished and elderly, court records suggest that it was just as likely to be powerful women who stood trial.