An Exorcism in Elizabethan London
Jessie Childs recounts the chilling story of an exorcism performed in an Elizabethan household in Hackney.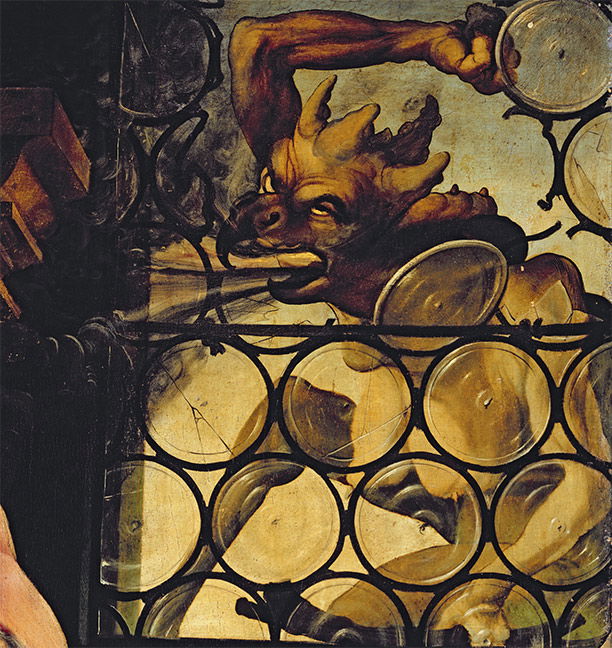 On New Year's Day 1586 an English Catholic priest decided that 'all was not well' with a young female servant in the Hackney household of Lord Vaux. So he tied her to a chair, gave her a 'hallowed drink' that made her vomit and forced her to inhale burning brimstone until her face was as black as a chimney sweep's. For more than ten hours, Sara Williams, who was in her mid-teens, was exorcised of the demon that was presumed to have possessed her. 'It was,' wrote an eyewitness:
... a wonderful sight, I assure you, to behold the pain and torment that the devil was put unto at the burning of the brimstone and holding the same before him at his nose, how he roared, tormented and screeched in most terrible manner, swelling in the face of the party, swearing and cursing so grievously that a man would have been afraid to have heard it.
The 'party' – Sara – was also beaten with a maniple (a strip of material worn by the priest at Mass), forced to wear an alb (another Eucharistic vestment) and had relics pressed against her flesh. Towards the end of her ordeal, she cried out that the demon would break her: 'He lieth in the bottom of my belly.'