Sermons in the Sky: Apparitions in Early Modern Europe
Alexandra Walsham looks for the meaning of unusual phenomena widely reported across early modern Europe.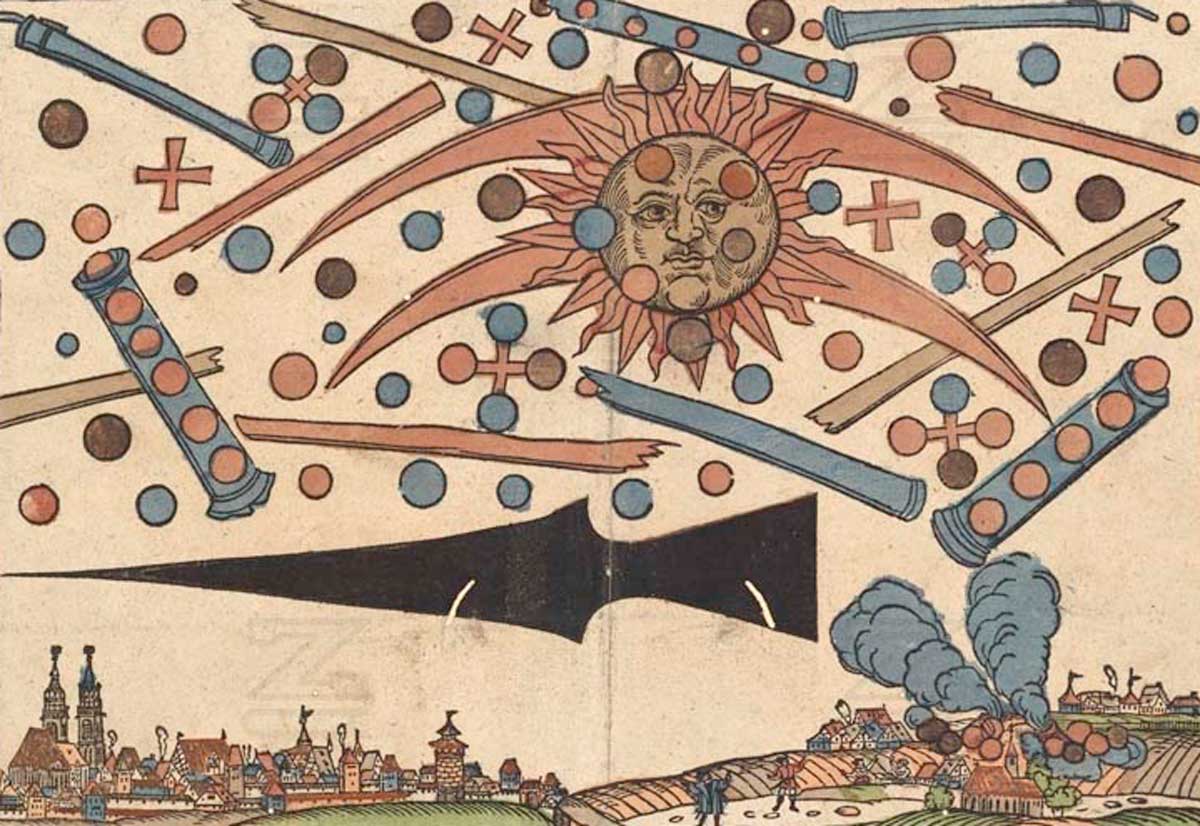 One September night in 1583 inhabitants of the city of London were greatly puzzled and troubled by a series of 'wonderfull straunge sightes' in the sky. Between eight o'clock and midnight the heavens were lit up with fiery constellations, 'watery elements' the colour of brimstone and blood, and shafts of light resembling arrows and spears. Fifteen years later frightened residents of the Cumbrian town of Cockermouth watched a fierce battle between regiments of soldiers take place in the elements above them.