Akbar Ahmed looks at the legacy of a Moorish past for the present Spain.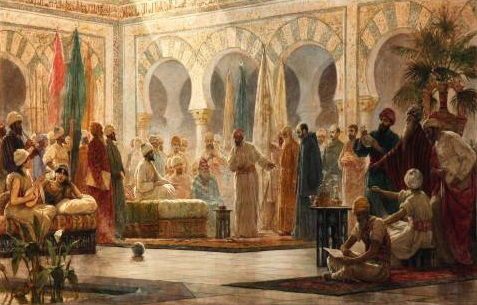 Historians who look for world-changing dates, universal bench-marks, will surely agree on 1492: it is the year in which the last Muslim kingdom of Spain, Granada, fell and the fate of the Muslims and Jews was finally sealed on the Iberian peninsula; it is also the year Christopher Columbus sailed for America. For Europe it would herald a period of profound change of direction; the dying of the Middle Ages and the beginning of the New World and, eventually, modernity. It would also trigger the large-scale destruction of native populations in the Americas.
For Muslims their period in Spain would always remain redolent with romantic nostalgia. When, as an undergraduate in England, I visited Cordoba and Granada I was haunted by a strange mood, Here was a magnificent Muslim civilisation – religious tolerance, learned scholars, great libraries, public baths, splendid architecture – cut off, it seemed, in mid-air; and not a trace remained of the Muslims themselves. This mood was induced by what I called the 'Andalus syndrome'.