The Political Magic of John Dee
Ian Seymour looks at the involvement of Elizabeth I's astrologer in matters of state, and his diplomatic intrigues on the Continent on the eve of the Armada.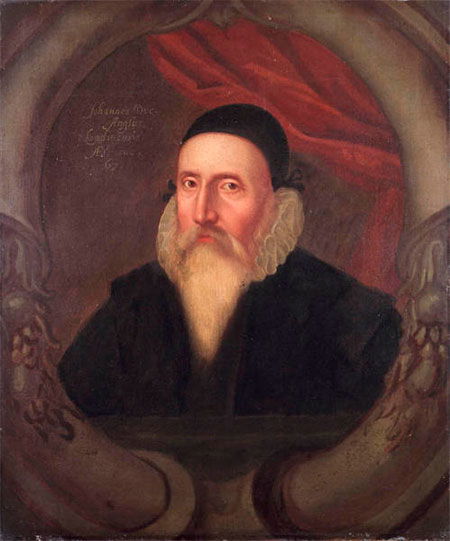 A 16th-century portrait by an unknown artist.
Despite the vast bulk of his surviving works and no less than four full length biographies, John Dee remains one of the most enigmatic of Elizabethans. A brilliant Renaissance polymath, skilled in the most practical of sciences, he is best known by such inadequate titles as 'Queen Elizabeth's Astrologer', or worse, 'a roving James Bond of Tudor times'.
In reality Dee was that archetypal figure, the magus or magician, the focal point of an occult sub-world of extraordinary scope and power that remains little explored. The relationship of magic and the Renaissance state was not simply one of persecution. At some levels magic arts could become a tool of policy.
Dee's contemporaries acknowledged a powerful distinction between malificarum (witchcraft) and ​magia (the study of the hidden powers of nature). Magic, still largely undistinguished from experimental science, claimed, like Marlowe's Faustus, 'a dominion that... stretcheth as far as doth the mind of man'.
These infinite powers were of obvious use as instruments of statecraft. Greene's play Friar Bacon and Friar Bungay (1589) has the magician, Bacon, announce:
I will strengthen England by my skill, that if ten Ceasars liv'd and reigned in Rome, with all the legions Europe doth contain, they should not touch a grass of English ground.