Edward the Confessor canonised
Richard Cavendish describes Edward the Confessor's canonisation, on January 5th, 1161.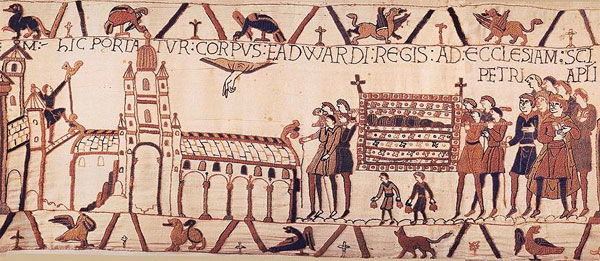 The king died early in 1066 and was interred in the church of the abbey at Westminster, which he had refounded and to which he had devoted much time, energy and money. His piety is not in doubt, though the Anglo-Saxon Chronicle portrayed him not as a saint but as a strong king. The late Professor Frank Barlow in his classic biography pointed out that the accepted picture of the king for centuries afterwards was entirely different. He was remembered as a devout weakling, too obsessed with the matters of the spirit to cope with the real world. This was probably because his death led directly to the Conquest and to the fact that, despite being married to one of the most beautiful women in the country, he had no children by her. It was assumed he had been too holy to have any inclination for the matters of the flesh.