Birth of Umberto II of Italy
The future king was born on 15 September 1904.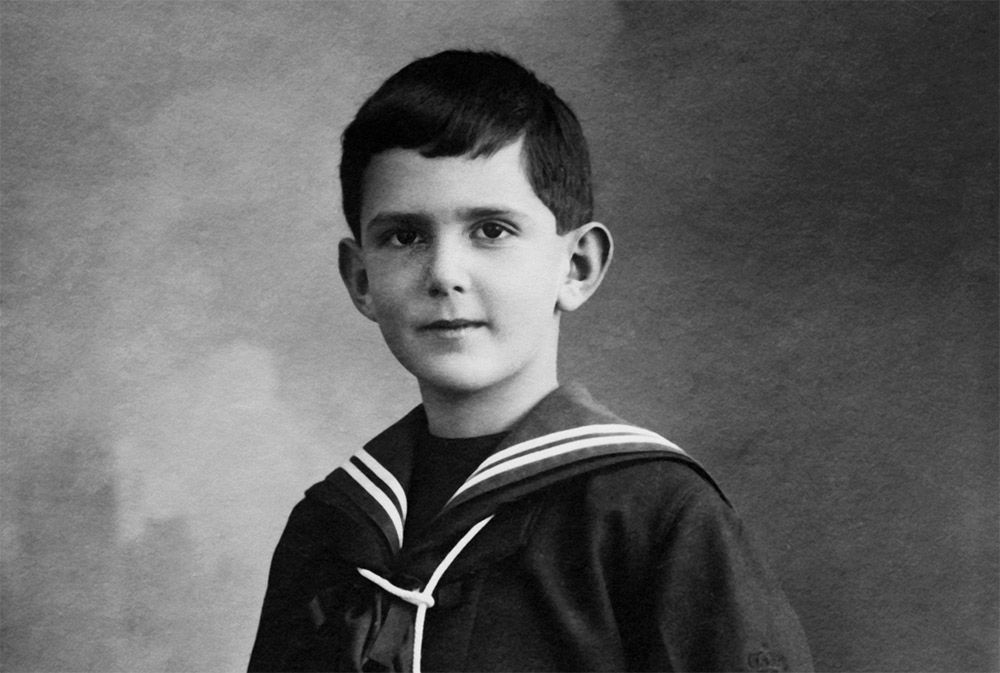 The House of Savoy was Europe's longest-lasting ruling dynasty. Dukes of Savoy, Princes of Piedmont, Kings of Sardinia and finally of united Italy, they held sway from the eleventh century, for a longer span than the pharaohs of the Old Kingdom of Egypt or the Shang Dynasty of China. Their last crowned head, who would rule Italy for all of thirty-four days, was born in the family castle at Racconigi, south of Turin, and named after his grandfather, Umberto I, who had been assassinated by an anarchist in 1900. The only son of King Vittorio Emanuele III and Elena of Montenegro, he was bello, took after his mother and weighed in at ten pounds. His grandmother, Queen Margherita, was delighted with the little boy, who was nicknamed Bepo. 'He's a rascal,' she liked to say, 'he's a real Savoy.'
According to Robert Katz in The Fall of the House of Savoy, it was Umberto's diminutive father who was the true Savoy. Standing only a fraction over five feet tall, 'He embodied with uncanny perfection nine hundred years of earthbound cunning, parsimony, phlegmaticism, fragility, incredible selfishness, and all the other foxy qualities nature gives to little things.' He entrusted his tall and strikingly good-looking son to the charge of a disciplinarian admiral and gave him a military education. Graduating from the Royal Military Academy in Turin in 1923, Umberto was handsome, charming, wilful, a lavish spender and fond of pranks and love affairs, with both sexes according to rumour. He supposedly said he wished he were a fireman so that he could marry anyone he pleased, but in fact he obeyed his father's orders and married a rich Belgian princess, Maria José. He designed her dress, the wedding lasted a week and five thousand guests attended the grand ball at the Quirinal Palace in Rome, though there were soon rumours of an affair between Umberto and the Hollywood singing star Jeanette Macdonald. Maria José would eventually give Umberto four children – the first two conceived by artificial insemination.
A general by 1931, Umberto commanded an army group in the Second World War, but with things going from bad to worse for Italy, he was one of those in court circles who approached the Allies on the quiet for an indication of what terms it might be possible to make. Maria José meanwhile intrigued with liberal politicians of pre-Fascist days. The monarchy was compromised by its links with the Mussolini regime and on 9 May, 1946, Umberto's father, now deeply unpopular, abdicated in his favour in the hope of keeping the throne for the dynasty. A referendum on the monarchy was approaching, however, and although Umberto campaigned vigorously, on 2 June a republic was voted in by 12.7 million votes to 10.7 million. On 13 June Umberto went into exile in Portugal, where he lived as Count of Sarre. His wife soon left him. He was 78 when he died in Geneva in 1983.