The enduring legacy of the sport's pioneers.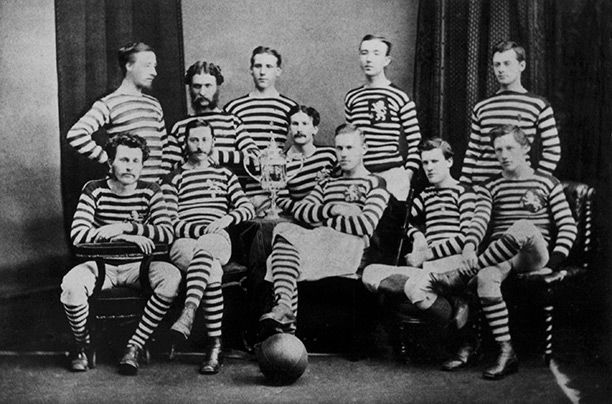 On October 26th 1863, 12 eminently respectable gentlemen met in a gas-lit room at the Freemasons' Tavern in Great Queen Street, London. They represented clubs now long forgotten: Barnes, Crusaders, Forest, No Names of Kilburn. Drawn from the upper middle classes of the capital, they had set themselves a historic task: to create England's first national football association and to draw up a common code of rules for the game. The 150th anniversary of that meeting will be commemorated this autumn amid great fanfare as effectively marking the birth of the world's most popular sport. But there is a puzzle.
Take a look at those original Football Association (FA) rules. Handling is permitted. Forward passes are forbidden. There are touch downs and something similar to a conversion. There are no crossbars. In short they bear no relation to modern football. In fact they are closer to rugby.