This Month's Magazine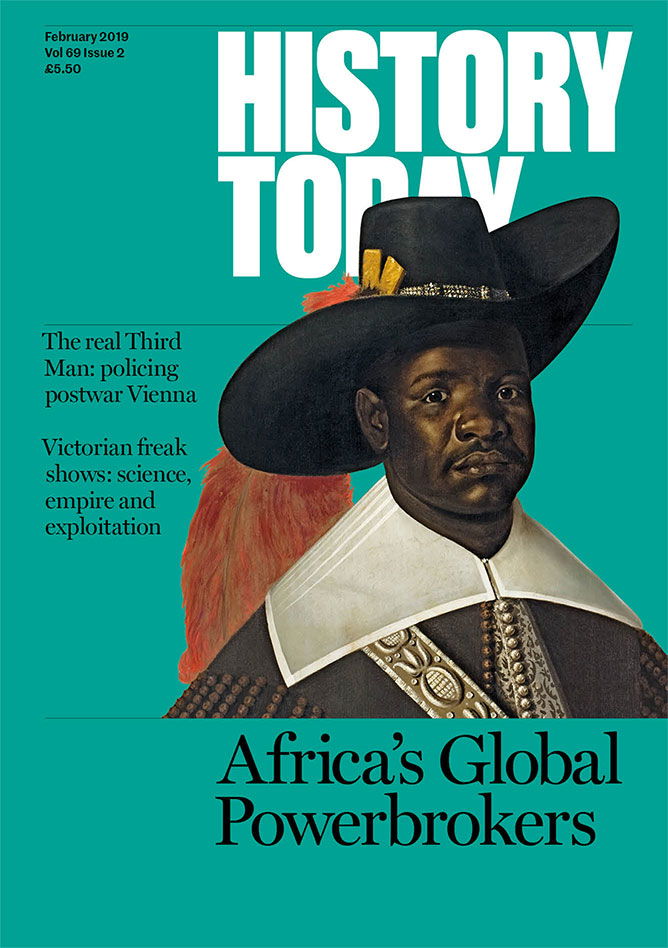 Cover of the February issue.
In the February issue:
Africa's global powerbrokers
Policing postwar Vienna
Victorian 'freak shows'
Portugal's soft fascism
Homosexuality in India
Russian propaganda
The history of goulash
You can buy this issue from our website or at newsagents across the United Kingdom from 24 January. You can also subscribe or read it as a digital edition via the History Today App.
There's also a Spotify playlist to accompany the issue, featuring songs inspired by the magazine's contents:
Selected articles from this issue