Homepage
Current Issue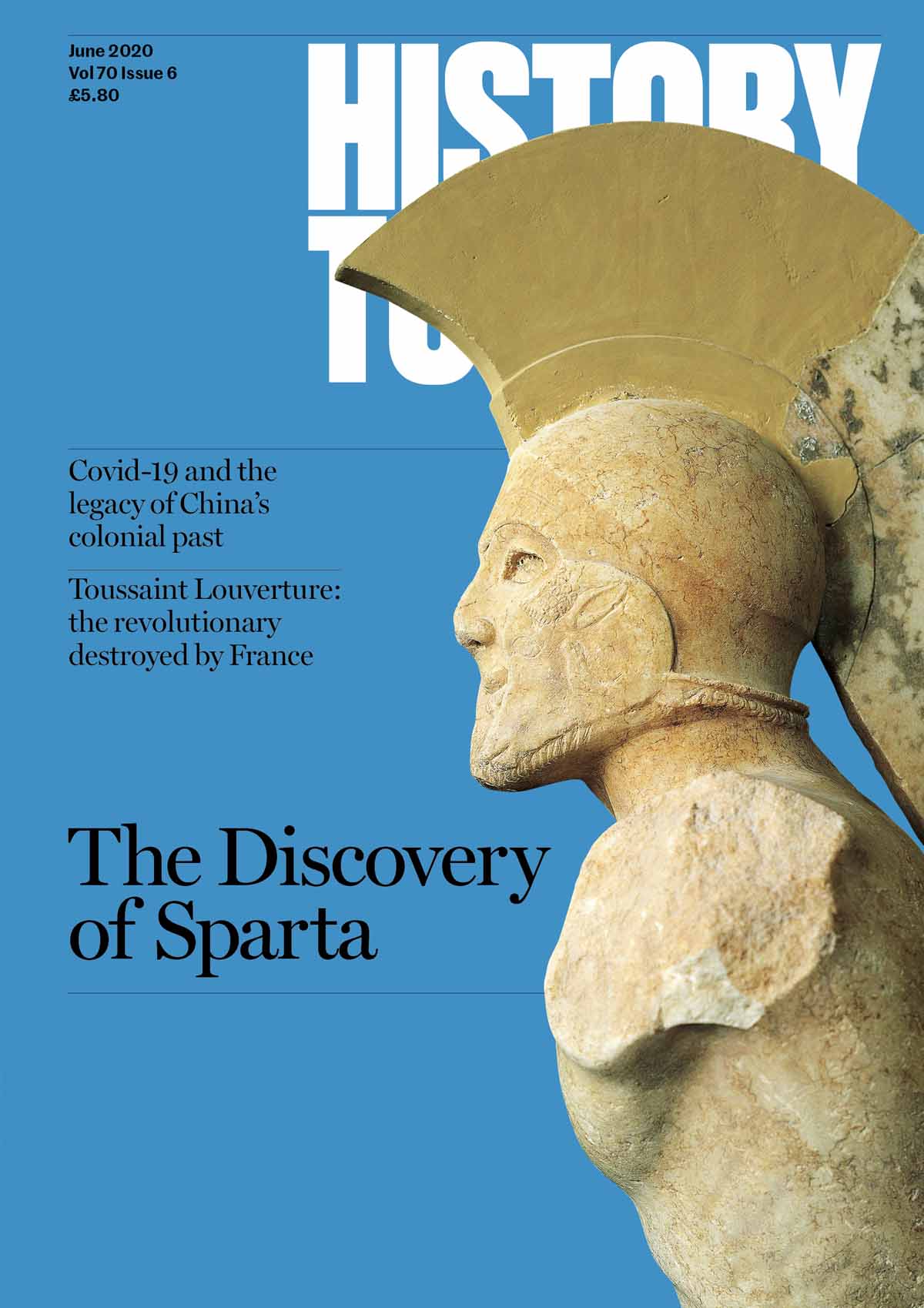 Volume 70 Issue 6 June 2020
In the June issue:
The Discovery of Sparta
The Death of Toussaint Louverture
China: Behind the Mask
Hard Work: Universal Credit
Female Doctors
Does Boom always follow Bust?
The Country House
Boris Johnson: Disraeli or Churchill?
Plus reviews and more!
You can buy this issue from our website, or subscribe or read it as a digital edition via the History Today App.