Homepage
Current Issue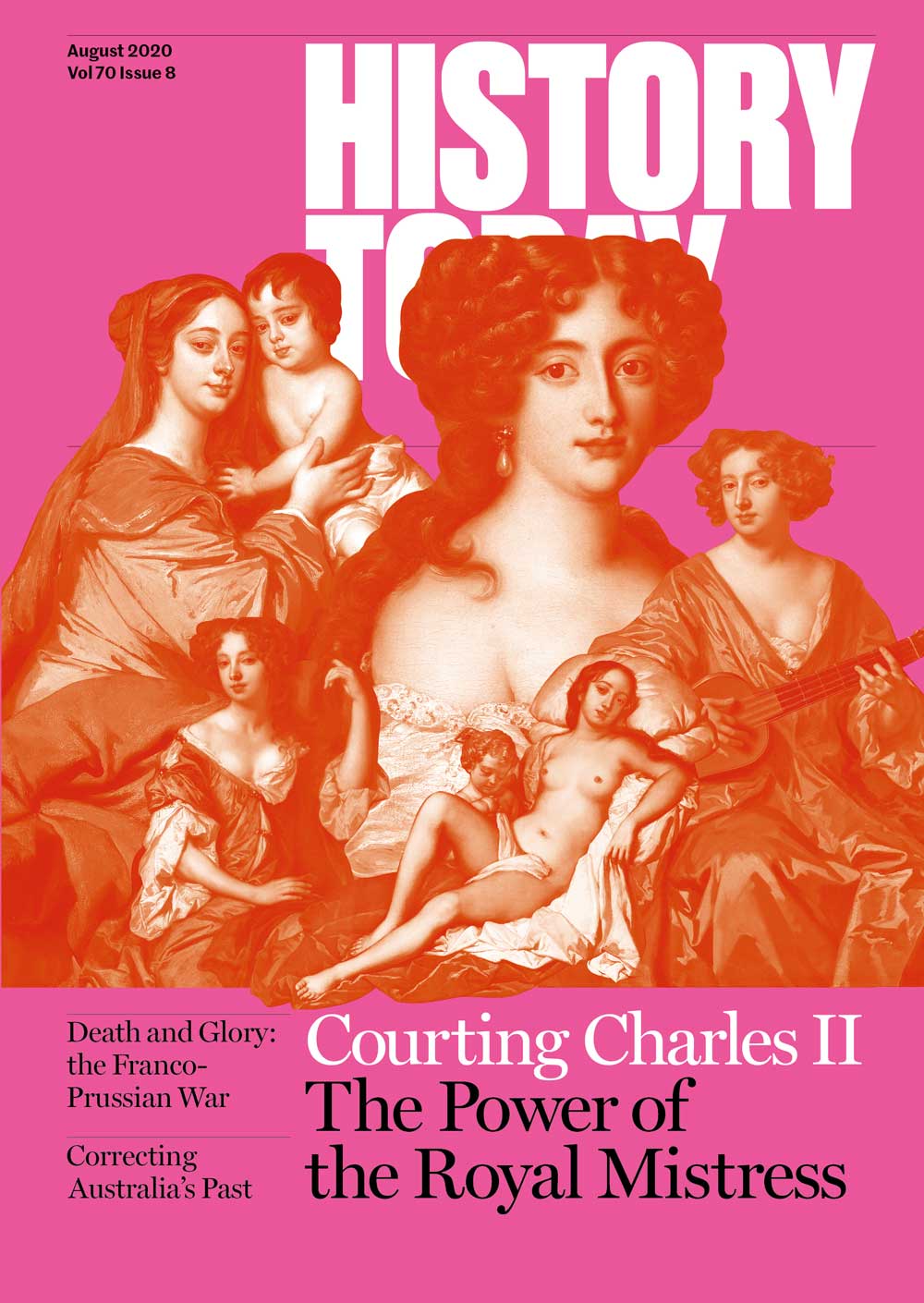 Volume 70 Issue 8 August 2020
In the August issue:
The Power of the Royal Mistress
The Franco-Prussian War
Captain Cook's Contested Claim
A War of Words
What is History?
Community Policing
Statues
Who's Afraid of the Stasi
Rhinos
Plus reviews and more!
You can buy this issue from our website, or subscribe or read it as a digital edition via the History Today App.