History Today Back Issues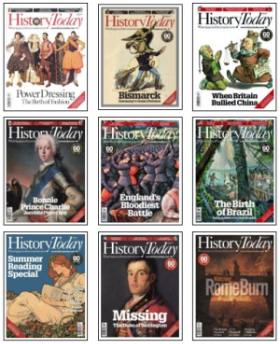 History Today has been published monthly in London since January 1951. We have over sixty years, hundreds of issues and tens of thousands of essays in our archive.
On this page you can purchase back issue(s) of the magazine that we still have in stock. If you can't see the one that you're after, call us on 020 3219 7813; we may have it in stock.
Browse the contents of each issue on the History Today magazine archive page.
£6.75