In June 1812 Britain and the United States went to war. The conflict was a relatively minor affair, but its consequences were great.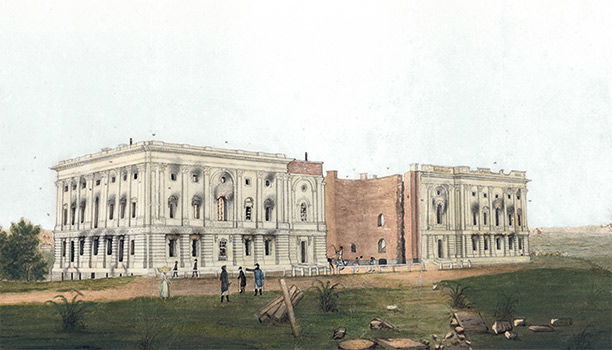 Anglo-American relations, though extolled since the 1940s, have often been difficult and never more so than when the two powers went to war in 1812. Sometimes referred to as a forgotten conflict, the War of 1812 played a major role in defining relations between the two states.
Episodes of the conflict are celebrated in American public myth, notably the defence of Fort McHenry in 1814, the origin of 'The Star-Spangled Banner', and Andrew Jackson's victory outside New Orleans in 1815. The Americans went to war in 1812 in order to end Britain's blockade of trade with Napoleon's France and in the hope of conquering Canada, ending real or potential British backing for Native Americans. In the event Canada held firm, while the US was unable to force Britain to accept its interpretation of maritime rights.