Slaying Myths: St George and the Dragon
St George only gained popularity in England in the 15th century and Richard the Lionheart had nothing to do with it.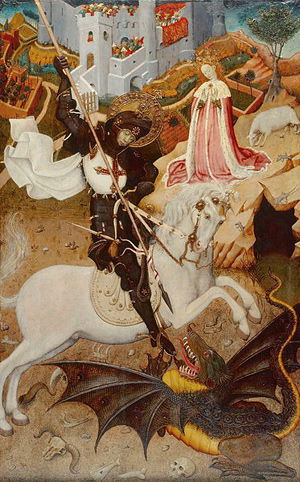 As is widely appreciated, St George owes much of his popularity in England to the enthusiasm of Edward III (1312-77). In 1348, when the king established the Order of the Garter, his super-select chivalric club, he picked George as its special patron, at the same time designating his birthplace, Windsor Castle, as the order's spiritual headquarters and rededicating the chapel there (formerly devoted to St Edward) in the saint's honour. Just three years later the king was pleased to refer to St George in his letters as 'the most invincible athlete of Christ, whose name and protection the English nation invoke as that of their patron, especially in war'.