Robin Bruce Lockhart celebrates the past and present of the immortal dram and its historic links with our seasonal festivities at Christmas and New Year.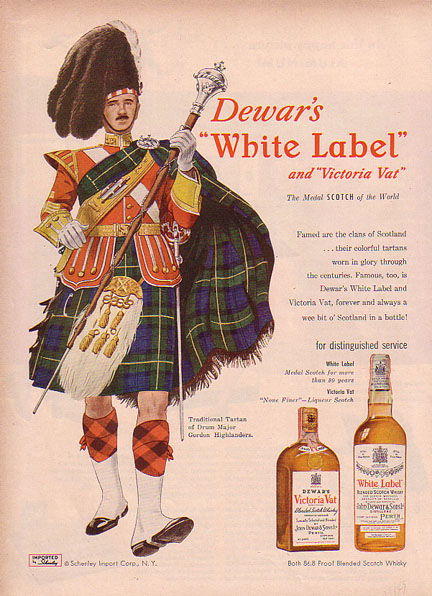 As Yuletide and Hogmanay approach, distillers in Scotland and wine and spirit merchants the world over are stocking up with whisky. Sassenachs may have produced in Shakespeare the 'immortal bard' but it is Scotland that has produced the 'immortal bottle', as whisky is called on Hogmanay - when a bottle of anything else but whisky is inconceivable.
Some idea of the increase in sales of whisky at this time of year can be gained from a study of the 1995 figures. In November 1995, the total quantity of pure alcohol whisky released from bond for worldwide consumption jumped over 2 million litres from October to 5,164,200 litres in readiness for the global December rush - a month in which a further 500,000 litres were released from bond.
In the United Kingdom alone, sales of blended whisky rose by 55 per cent in December over the previous month and in Christmas week jumped by a staggering 227 per cent over the preceding week. Although sales of malt whisky - the only whisky that matters to the real connoisseur are, for price reasons, inevitably much lower than those of blended whisky, in December 1995, the release of pure malt whisky from bond was four times as great as any of the months from January to September.
When I write of 'whisky' I refer to the whiskies of Scotland, not the - in my view - inferior concoctions made from rye, corn, etc, in America and Ireland called 'whiskey' and unpalatable to anyone of good taste. Unlikely though it may seem the only foreign country to produce a blended whisky which remotely resembles 'Scotch' is Japan, but then they send tankers over to Scotland to obtain water from the lochs to improve their whisky production.