'All roads lead to Rome' – tribute to a phenomenon that held a world empire together. But who built them and how were they planned and maintained? Logan Thompson tells us more.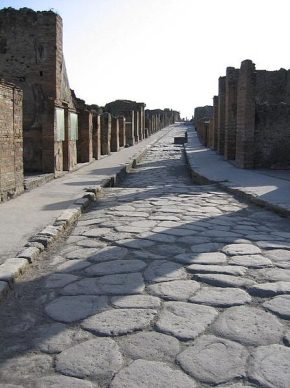 A Roman street in Pompeii
For many centuries, the expansion and protection of the Roman Empire rested upon the broad shoulders and discipline of heavy infantry legionnaires. It was due to the efforts of these carefully recruited, ruthless, tough, highly trained and well-led soldiers that Roman civilisation advanced and developed unhindered.