The Origins of the Shroud of Turin
Charles Freeman, surprised by the lack of research into one of the great unsolved mysteries, reveals for the first time his groundbreaking examination into the creation of the venerated object.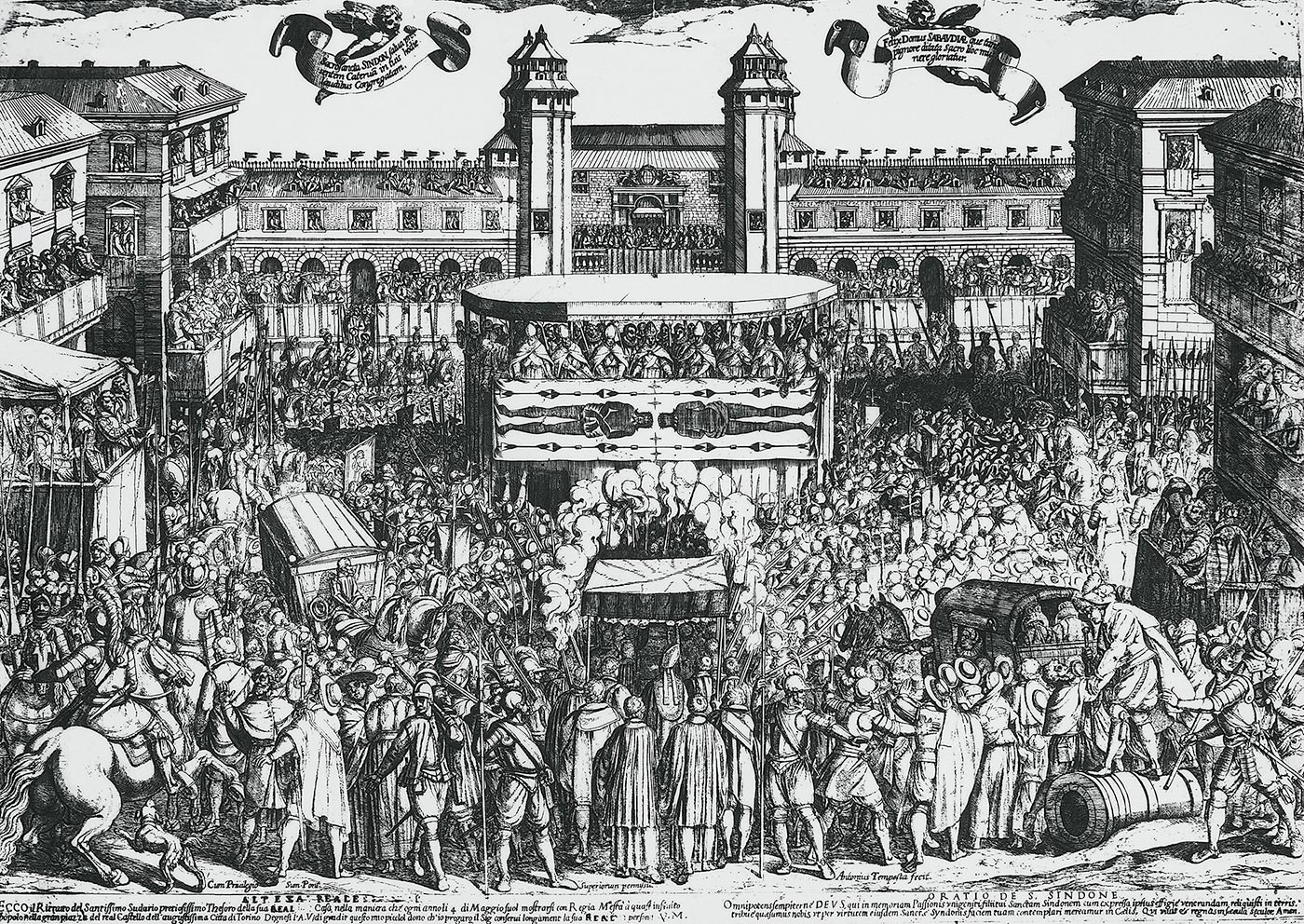 A rectangular linen cloth 4.37 metres long and 1.13 metres wide, the Turin Shroud, housed in that city's cathedral since 1578, is famous for its two images of a mutilated man, apparently naked, one of his front, with the arms crossed over the genital area, the other of his back. The wounds resemble those of a crucifixion, with an additional wound in the side similar to the one inflicted on Jesus when he was on the cross (John 19:34). Here we have negative images of Christ's body as if they had been transferred from the body to the cloth. The linen is woven in a three-to-one herringbone twill, one of the many variations that weavers in wool, linen and silk were capable of from ancient times. The folded Shroud was heavily damaged in a fire of 1532 and the burn marks remain prominent.