More than Child's Play? The Case for War Toys
Do war toys encourage violent behaviour and make conflict more acceptable? Or do they offer genuine insight into military history? Philip Kirby, Sean Carter and Tara Woodyer examine the evidence.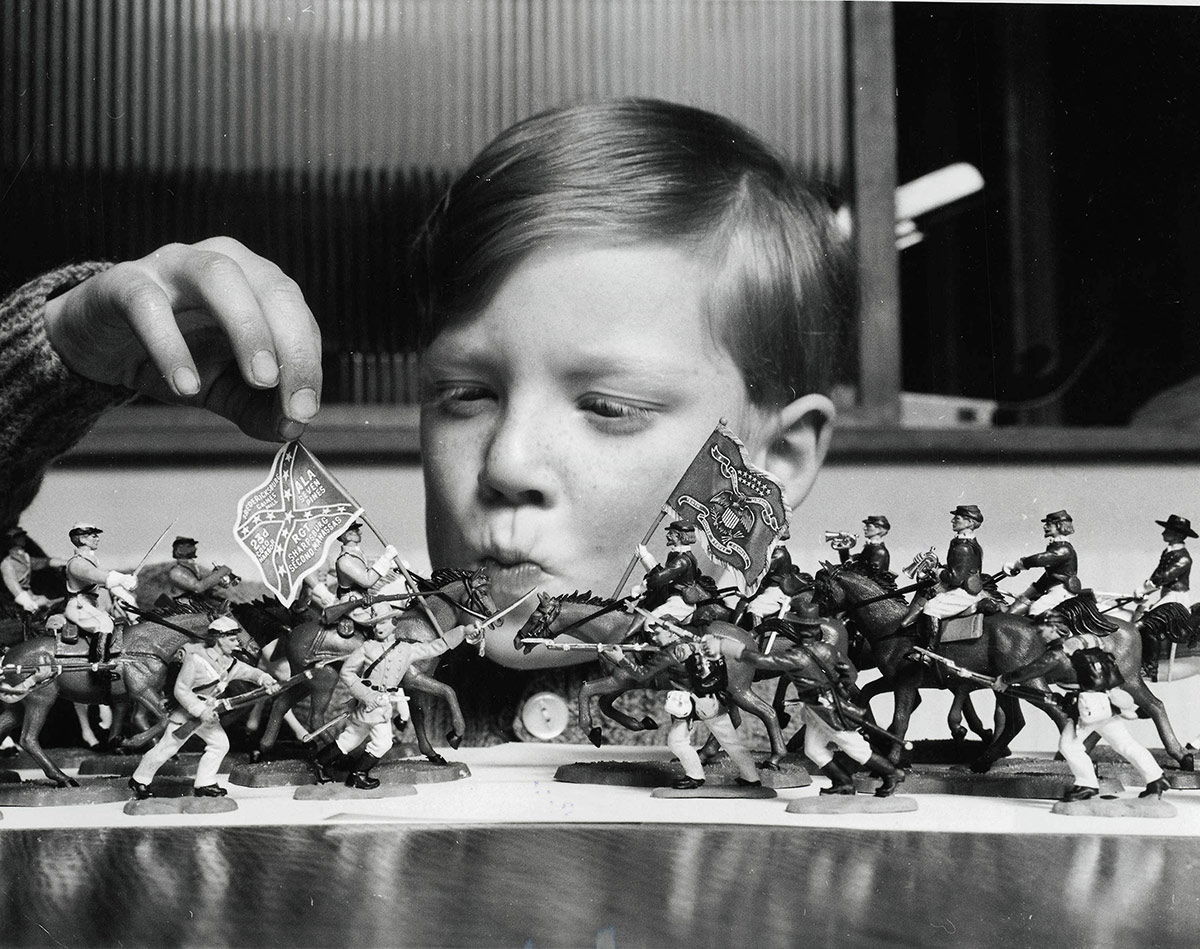 A writer all but forgotten today, E.J. Hawley, published a short story in 1902, The Toy Soldier: A Children's Peace Story. In the tale, an aunt comes across her nephew, Bertie, playing with a toy British soldier and an enemy Boer. Bertie delights in imagining the former killing the latter, reflecting a patriotism that had reached its zenith with the mass celebration following the Relief of Mafeking two years earlier. That victory in the Boer War, which challenged perceptions of Britain's status as the world's most powerful country, had made a hero of Robert Baden-Powell, the founder of the Boy Scout movement. In the story Bertie creates his own imperial hero, valiantly protecting the British Empire from its foes. To complete the scene, Bertie insists on burying the fallen Boer. His aunt agrees to play along, but only if she can appear as 'pastor' at the funeral. Bertie agrees and his aunt eulogises, reminding her nephew of the Boer's humanity by providing the latter with a touching back story:
This man, whom we have just buried, lived in a farmhouse on the veldt. He was a very good husband and father. All his children loved him very much. When he went away to the war his little girl threw her arms around his neck and hugged him tight, and said she hated war because it took father away. Then her mother cried, and said she hoped father would come back again for, if not, who was to see to the farm, and get food for the children to eat? The eldest boy, who was named Bertie, after an English man who had been kind to the farmer, stood very quiet and still, and when his turn came to say 'good-bye', he clenched his little hand and vowed that if ever he became a man he would not let people fight.