Stalin's security chief Lavrenti Beria was executed on December 23rd, 1953.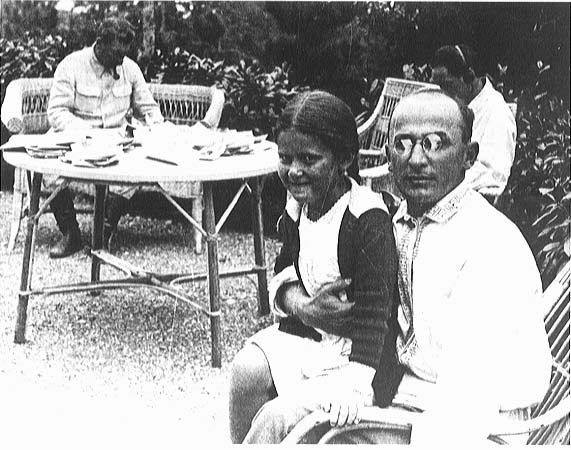 Lavrenti Pavlovich Beria was a Georgian, like Stalin, who called him 'my Himmler'. Involved in revolutionary activities from his teens and head of the secret police in Georgia in his twenties, he supervised the ruthless 1930s purges in the region and arrived in Moscow in 1938 as deputy to Nikolai Yezhov, 'the blood-thirsty dwarf', head of the Soviet secret police. He soon succeeded Yezhov, who was shot on Stalin's orders, apparently at Beria's prompting. Beria, who went on to run the Soviet network of slave-labour camps, was notorious for his sadistic enjoyment of torture and his taste for beating and raping women and violating young girls. Bald and bespectacled, by the time of Stalin's death in 1953 he was one of the most hated men in the country.
With Stalin gone, Beria quickly came to an understanding with Georgi Malenkov, an old ally, and was given the combined ministries of State Security and Internal Affairs, which put him in control of both the secret and the regular police as well as a small private army of infantry divisions. He now improbably began to urge an easing of Stalinism that went further than his colleagues were ready for. Many of them feared him almost as much as they had feared Stalin himself and a lethal plot was hatched against him.
Accounts of what happened vary considerably, but it seems that Beria's downfall was engineered by Nikita Khrushchev, secretary to the Party Central Committee, who quietly secured the support of other powerful figures, including Malenkov and a number of generals. On June 26th, apparently, at a hastily convened meeting of the Presidium, Khrushchev launched a blistering attack on Beria, accusing him of being a cynical careerist, long in the pay of British intelligence, and no true Communist believer. Beria was taken aback and said, 'What's going on, Nikita?', and Khrushchev told him he would soon find out. The veteran Molotov and others chimed in against Beria and Khrushchev put a motion for his instant dismissal. Before a vote could be taken, the panicky Malenkov pressed a button on his desk as the pre-arranged signal to Marshal Zhukov and a group of armed officers in a nearby room. They immediately burst in, seized Beria and manhandled him away. 
Beria's men were guarding the Kremlin, so the officers had to wait until nightfall before smuggling him out in the back of a car. He was taken first to the Lefortovo Prison and subsequently to the headquarters of General Moskalenko, commander of Moscow District Air Defence, where he was imprisoned in an underground bunker. His arrest was kept as quiet as possible while his principal lieutenants were rounded up – some were rumoured to have been shot out of hand – and regular troops were moved into Moscow.
The Central Committee spent five days convincing itself of Beria's guilt and R.A. Rudenko, an experienced prosecutor well known to Khrushchev, was appointed to make certain that the police chief was expeditiously tried, condemned and executed with the maximum appearance of legality. Pravda announced Beria's fall on July 10th, crediting it to the initiative of Comrade Malenkov and referring to Beria's ' criminal activities against the Party and the State'. On December 17th, Rudenko's office announced that Beria and six accomplices, encouraged by foreign intelligence agencies, had been conspiring for many years to seize power in the Soviet Union in order to restore capitalism. A special tribunal was set up. The accused were allowed no representation and no appeal. When the death sentence was passed, according to General Moskalenko, Beria fell to the floor and begged on his knees for mercy. It was not a quality he had shown to others, and it was not now shown to him. He and his confederates were taken away and promptly shot. His wife and son were sent to a Siberian labour camp.
Beria was 54, if it was really him. Alternative versions have him shot or strangled months before, with a double standing trial in December. Beria's son Sergo believed this and says he was told of his father's death on June 26th. Presumably the point would have been to make certain of the sinister police chief's demise, while putting a varnish of legality on it later on. It may have happened that way, but it seems unlikely.