The 'lost' city re-emerged on 22 August 1812.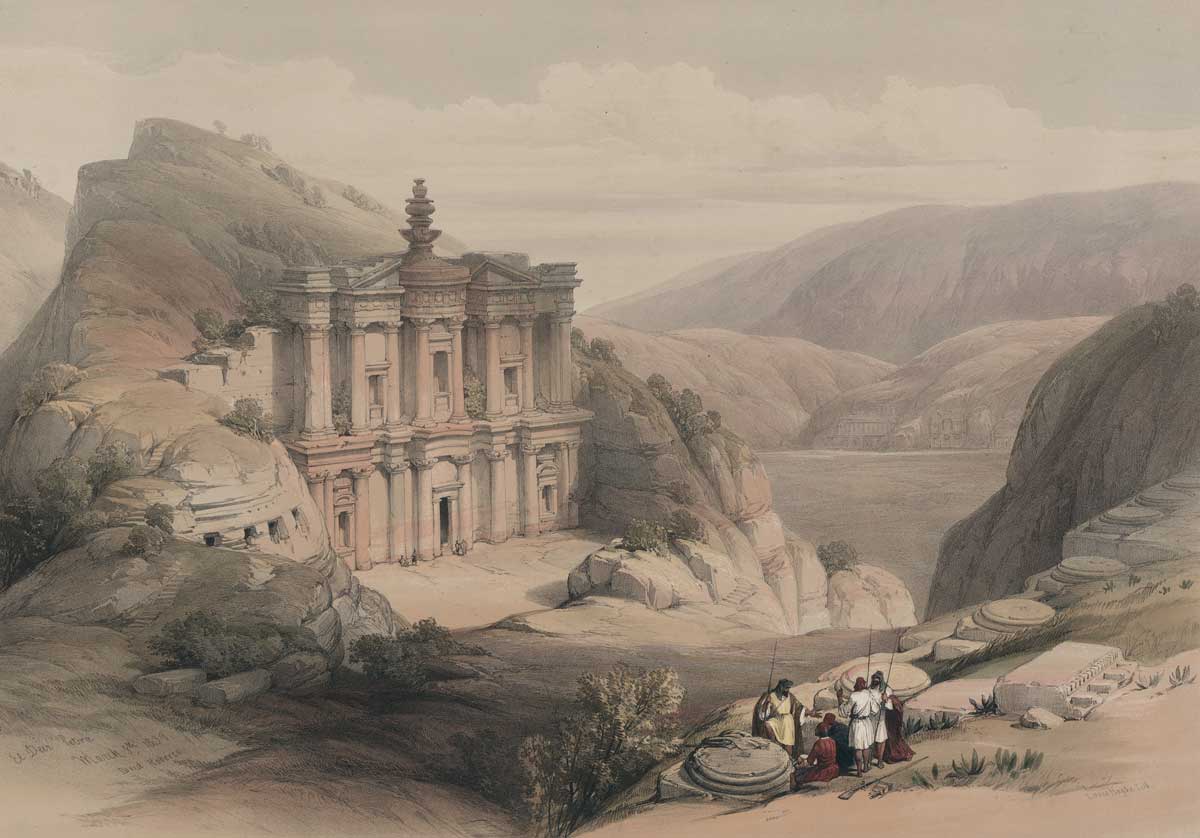 Now a World Heritage Site in the kingdom of Jordan and one of the most compelling archaeological sites in existence, 'the rose-red city half as old as time' was by the fourth century BC the capital of the Nabataean people, who controlled the trade routes from oasis to oasis in Arabia and later allied themselves with the Romans. It was found by a 27-year-old Swiss explorer called Johann Ludwig (or Jean Louis) Burckhardt. Born in 1784 to a rich family, who lived in Basle and counted Gibbon and Goethe among their acquaintances, his main language was French and he thought of himself as Louis.
Burckhardt's great ambition was to discover the source of the River Niger. In England in 1809 he secured the backing of Sir Joseph Banks, president of the Royal Society and a key figure in encouraging African exploration, for a journey across the Sahara from Cairo. Burckhardt went to Cambridge to start learning Arabic so that he could pass himself off as a Muslim. On his way east, in Malta, he heard of a Dr Seetzen, who had set out from Egypt into Arabia in search of the lost city of Petra, but had been murdered. Burckhardt was naturally interested. He went to Aleppo in Syria, where he bought a small house and took lessons in Arabic from a friendly Christian Arab, the two of them smoking hubble-bubbles together. He also studied the Koran and Muslim law.
Calling himself Sheikh Ibrahim Ibn Abdallah and paying for protection from local sheikhs, though often robbed and cheated, Burckhardt travelled about in Syria, the Lebanon and Palestine. On his way south from Nazareth to Cairo, with a group of traders and some sheep and goats, he heard from local people about ruins in a narrow mountain valley off the road through the desert, near the supposed tomb of Aaron, the brother of Moses. Saying he wanted to sacrifice a goat to Aaron, Burckhardt hired a local guide to lead him to the ruins, where he marvelled at the superb ancient tombs and the remains of the Roman temple. He was convinced it was Petra, but could not linger because he was afraid of being unmasked as an infidel searching for lost treasure and almost certainly attacked. He duly sacrificed the goat to Aaron and that night went back to rejoin the road to Cairo.
Burckhardt later travelled up the Nile and discovered the temple of Rameses the Great at Abu Simbel with its colossal statues, made the pilgrimage to Mecca and visited Medina. He died of dysentery in Cairo in 1817, when he was only 32. He never found the Niger.