Exile to the Netherlands following the First World War chastened Kaiser Wilhelm II, but Robin Bruce Lockhart cannot believe that the former ruler of imperial Germany was ever either the mountebank, or the monster, which his biographers have tried to make him.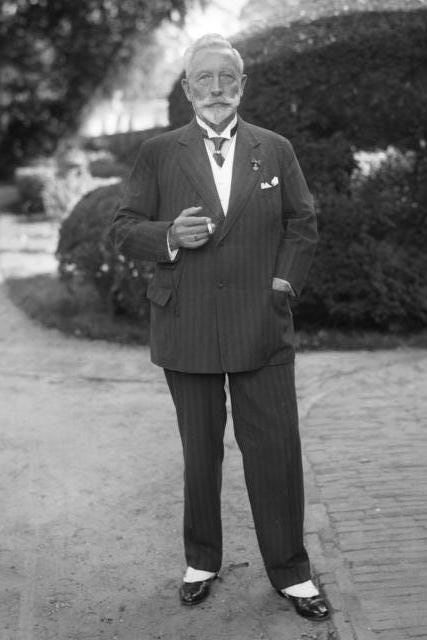 As a young student in Berlin in 1905 I had seen the Kaiser riding majestically down Unter den Linden at the head of his Guards. He was then a resplendent figure in white and black with his famous moustache pointing its waxed ends perpendicularly to the heavens. Nothing could then have been further from my mind than the thought that 23 years later I should meet him, visit him in exile and maintain with him until the outbreak of the second world war a more or less regular correspondence.
The manner of our meeting was wholly unexpected. In November 1928, I had just become a journalist and had been sent on a short visit to Berlin as a test of my abilities.
I had been sumptuously entertained by my old German friends, but had discovered nothing of particular interest to my newspaper and had already booked my sleeper for the homeward journey when I received an invitation to lunch with Richard Kiihlmann, the former German Foreign Minister.