Two Sides of the Same Party
Stephen Bates on the divisions that split Peel's Tory administration in the mid-1840s, resonant of splits in the Conservative Party today.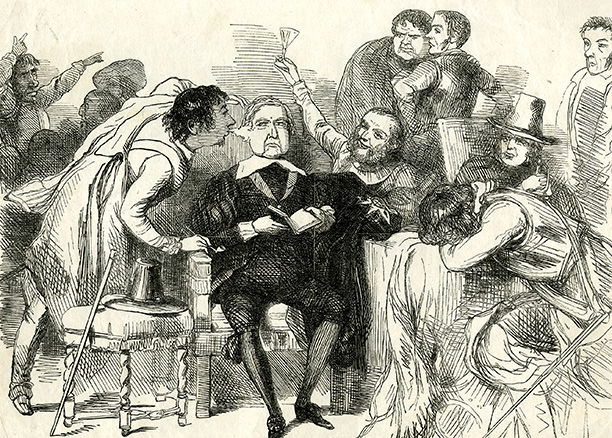 In the Spring of 1846 the Tory Prime Minister Sir Robert Peel was a perplexed and exasperated man. His government's proposed legislation to phase out the Corn Laws, which protected British agriculture by imposing tariffs on imported grain, was being resolutely and vociferously opposed by increasing numbers of his own backbenchers. The terms in which they did so resonate sharply with the same sort of arguments put forward by Eurosceptic Conservative MPs today. Although the terms of the debate are different, the underlying concern with foreign trade is a familiar one.