A Good German? von Stauffenberg and the July Plot
Roger Moorhouse takes issue with the secular sainthood bestowed on Claus von Stauffenberg.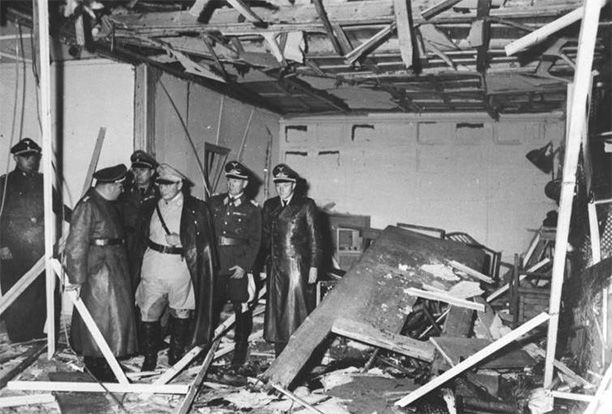 January 2009 saw the release of Bryan Singer's new Hollywood movie Valkyrie, a dramatic retelling of the July 20th Plot to kill Adolf Hitler, with Tom Cruise in the starring role of Claus Schenk von Stauffenberg, Hitler's would-be assassin.
As is inevitable whenever Hollywood picks up a story such as this, the film will be accompanied by a host of publications, re-publications, documentaries and discussions, as its subject matter is thrust into the media spotlight.
A new and much wider audience of readers and cinema-goers will thus be exposed to the Stauffenberg story, many of them for the first time. Those visiting their multiplexes will be presented with Stauffenberg as a chisel-jawed action hero, a 'good German' who stood up to Hitler and 'did the right thing'. Some might even imagine that they are watching the progenitor of the democratic Germany that we know today. 
But, before we rush to promote Stauffenberg to the status of a secular saint, we should perhaps take a moment to remind ourselves just who Hitler's most famous potential assassin really was, and what values he espoused. Was he really a harbinger of the 'new' Germany that was to follow him, or was he just as much a product of the 'old' Germany as his intended target?