The changing fates of one of France's grandest castles are a microcosm for its history.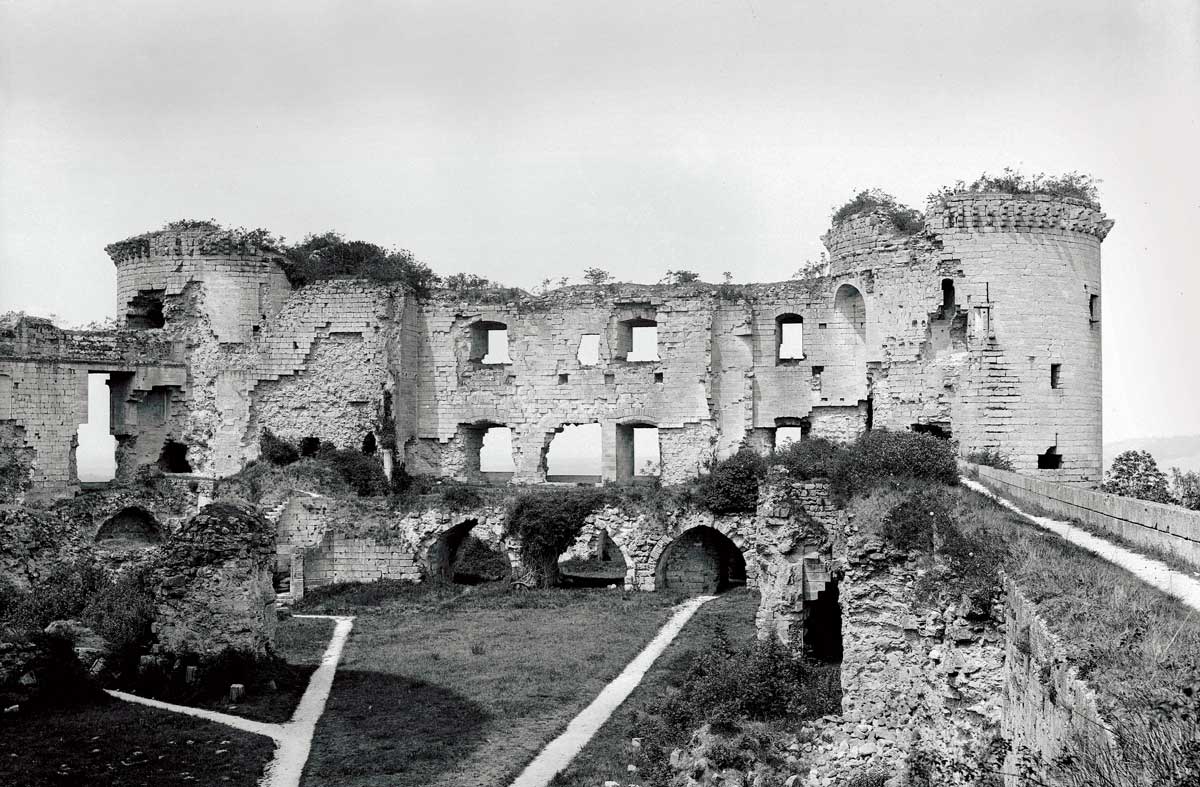 As the German Sixth Army prepared to retreat behind the Hindenburg Line in the early months of 1917, General Erich Ludendorff ordered the destruction of the medieval castle of Coucy in northern France. Soldiers packed 28 tonnes of dynamite around the base of the castle's donjon, or main tower; a further ten tonnes ringed its other towers and gates. The Sixth Army's commander, Crown Prince Rupprecht of Bavaria, broke with the official scorched earth policy of the imperial army and pleaded with Ludendorff to reconsider. The destruction of such an important historical site, the disillusioned prince wrote to the general, would not turn the tide of a war that he thought already lost. It 'would only be a useless blow to our own prestige'.
The general ignored him. Two massive explosions rocked the site mid-morning on 20 March 1917. When the French army retook Coucy just a few days after Rupprecht had sent his imploring letter, they found the castle and its historic adjoining town reduced almost entirely to rubble. In his career Ludendorff demonstrated a repeated lack of concern with collateral damage. The retreat which the general oversaw, known as Operation Alberich, was notorious for its ferocity. Railways and roads were destroyed, landmines planted, water sources poisoned and historic sites laid waste. But Ludendorff was not only motivated by simple spite or sadism. In destroying Coucy, he was hoping to gain one last bit of strategic advantage, damaging French morale by obliterating one of their great symbols of national pride. Though the medieval fortress may have long lost its military significance, it retained a formidable symbolic importance.