Female Spies in the Irish War of Independence
Women played a minor role in the Easter Rising of 1916. But they became crucial intelligence agents in the Anglo-Irish War.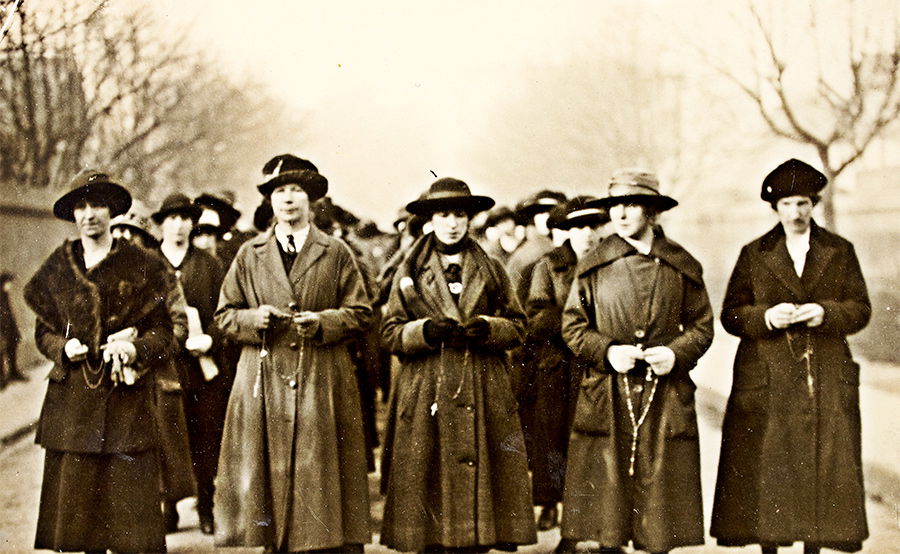 Women struggled to find their place in the Irish revolutionary movement. Most of those who did make it into the republican garrisons during the Easter Rising of 1916 were barred from active combat. With its defeat and the execution of its leaders came the realisation that independence could not be won through traditional means. A new kind of war would require new kinds of strategies and warriors. Beginning in 1918, the Irish Republican Army officer Michael Collins embraced irregular military tactics to undermine British rule over the island, taking advantage of a population of revolutionaries largely ignored by other leaders: women. Though Countess Constance Markiewicz had counseled women in 1909 to 'not trust to their "feminine charm" and … capacity for getting on the soft side of men', femininity became a revolutionary woman's most valuable weapon just a decade later. The gender stereotypes that barred women from full participation in the Rising became their greatest assets as combatants during the Anglo-Irish War, which broke out in 1919.