Michael Grant tells how, some 1000 years ago, the "Scourge of God" died on his wedding night.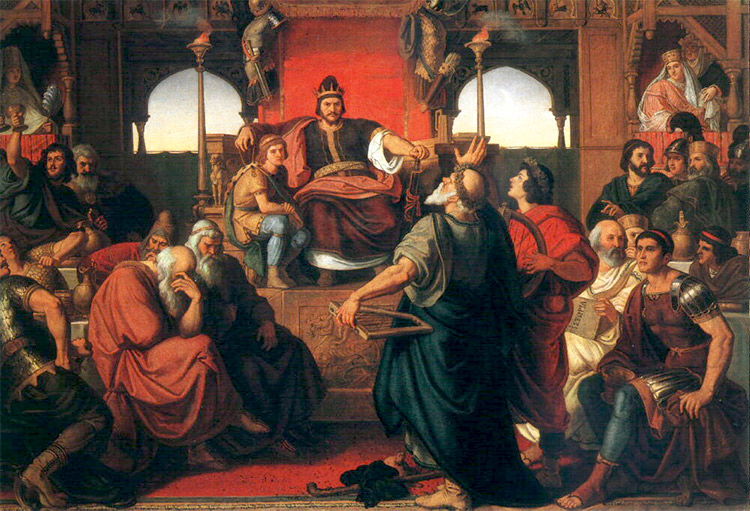 I was sitting in a little public garden of a town in central Anatolia, and on the next bench sat a young Turkish mother, watching her plump baby as it tottered about on the path. Then, to my surprise, she addressed the angelic infant by a name which to us carries memories of horror, of the Scourge of God: "Attila," she said, "Attila darling, come here and let me wipe your face."
I made enquiries and discovered that Turks call their children Attila because some of them are disposed to defend the Hun conqueror's reputation. They protest that western Europeans do not like him since instinctively we take the side of the Romans and Byzantines whose lands he ravaged in that fearful series of raids 1500 years ago; but, they maintain, he was not without merits, and, in any case, a tremendous conqueror. In some accounts of Turkish history, he figures as an ancestor, as the first of the Turkish monarchs. Likewise, on patriotic Hungarian medals, we find him placed in the same seat of honour, as the first Magyar king. The Bulgarians, too, have some reason to count the Huns among their ancestors. And the Germans also have staked a claim to this curious distinction: for Attila, as Etzel, is an important figure in the Nibelungen saga; and "let us be like the Huns," exclaimed Wilhelm II in one of his wilder outpourings.