Is it British to Weep?
The reputation of Britons as a people who tightly control their emotions in the face of adversity is not necessarily a deserved one, argues Thomas Dixon.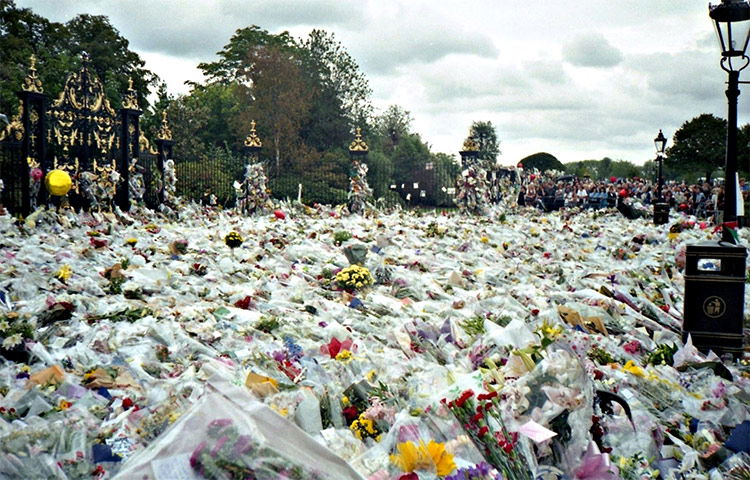 Were you a sobber or a cynic in September 1997? Those of us over 30 will remember how the British nation was divided in its emotional reaction to the death of Diana, Princess of Wales in August that year. It was a tragic end to this woman's difficult life, but many were appalled by the public emoting that ensued: the waves of sentimentality, the seas of flowers, the oceans of tears. Were the British not a hardy island race, accustomed to enduring the most extreme trials and losses with dry eyes and firm hearts?
Sign up for Miscellanies, our free weekly email