The Rebellion of Túpac Amaru
John R. Fisher describes how, in 1780, a descendant of the Incas launched a revolt against the Spanish Empire in Peru.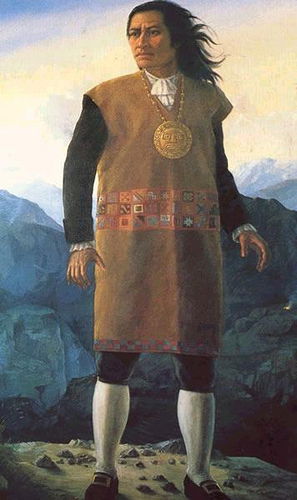 For Spain, and for her empire in America, the seventeenth century was an era of stagnation and decline. On all fronts— military, political, economic and administrative— the century was disastrous. The death, in 1700, of Spain's last Habsburg monarch, Charles II, saw the country, in the words of José de Gálvez, 'hardly less defunct than its dead master.' Yet, the long War of the Spanish Succession, into which the country was plunged by Charles' decision to leave his throne to the Bourbon Philip V, marked, not the beginning of a further stage in the decline, but the beginning of a century of reform, in which the Spanish Bourbons stimulated and revived first the mother country and then the Empire. The Bourbons, in particular Charles III (1759-1787), the Spanish representative in the usual list of enlightened despots, strove to give the Empire a more centralized system of government, an improved commercial, economic and financial machinery, increased imperial security, and, underlying all of these aims, a remedy for the corruption and disregard for the laws that existed at all levels of administration.