How Britain lost America
By the end of the Seven Years War in 1763 Britain had become a global power for the first time. But the conflict's colossal expense and the high-handed approach of British politicians led to the loss of America, writes George Goodwin.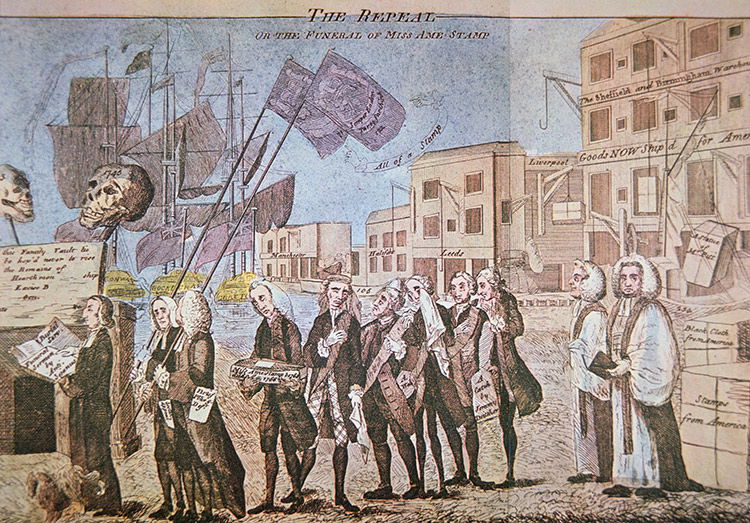 Representatives of seven of the American colonies met at the Congress of Albany in June 1754. The aim of the conference was to bring these starkly different and disunited colonial entities into a joint defence pact against French aggression, in what would become known in America as the French and Indian War and in Britain as the Seven Years War. One attendee, Benjamin Franklin, captured the urgency in his 'Join, or Die' cartoon, of a snake chopped into sections, with each one given the initials of the various colonies. Franklin, Thomas Hutchinson of Massachusetts and Thomas Pownall, a well-connected Englishman visiting from Britain, drafted a plan with the aim of creating a Grand Council to coordinate policy on defence, trade and 'Indian Affairs'.
Sign up for Miscellanies, our free weekly email