Longman-History Today Awards 2019: The Winners
All the winners from this year's awards ceremony.
This year's awards were presented by History Today editor, Paul Lay, and were held at the Victorian Bathhouse near Liverpool Street. There have been baths on this site since 1817, and the building that still exists today opened in February 1895, and was designed by architect, G Harold Elphick.
Three awards were presented: the Longman-History Today Book Prize, the Undergraduate Dissertation Prize and the Trustees' Award.
The Longman-History Today Book Prize 2019
This year's prize was awarded to Helen Parr for her book Our Boys: The Story of a Paratrooper.
Presenting the award, History Today editor Paul Lay praised Helen's extraordinary book, and declared that the award 'would be one of very many'.
The Longman-History Today Book Prize is awarded to an author's first or second history book, published in Britain over the past 12 months. The judges were: Jeremy Black, Professor of History at the University of Exeter; Miri Rubin, Professor of Medieval and Early Modern History at Queen Mary, University of London; and Paul Lay, Editor of History Today.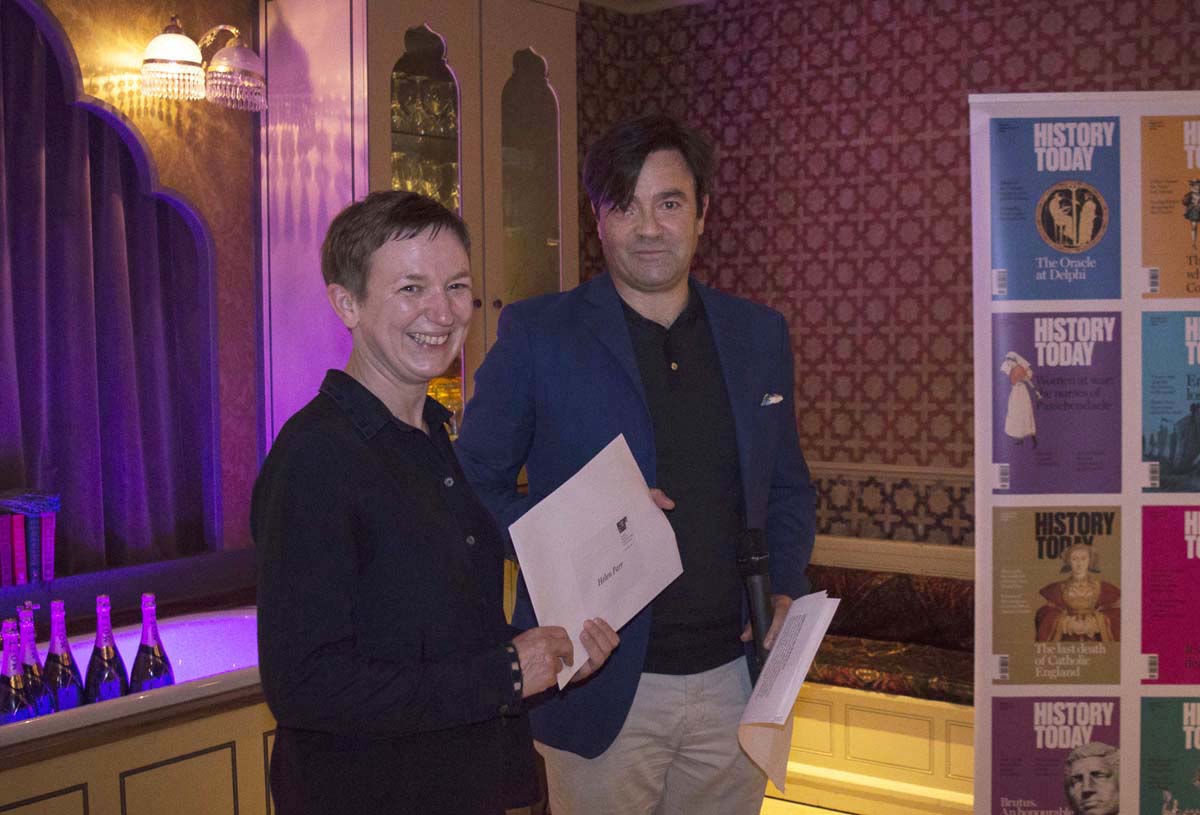 The Undergraduate Dissertation Prize
Presented in association with The Royal Historical Society, this year's prize was awarded to Ella Sbaraini (Clare College, Cambridge) for her thesis 'Rethinking middle-aged women's sexuality in England, 1700-1815'.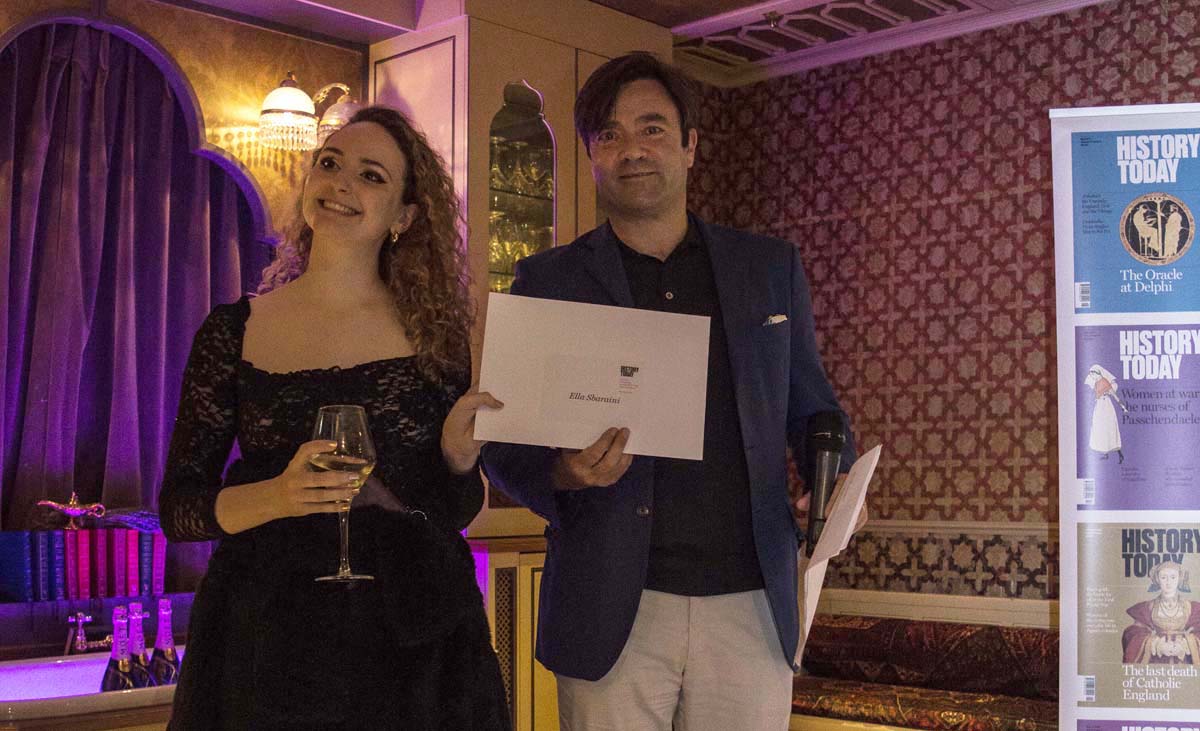 The Trustees' Award 2019 
The Trustees' Award for the promotion of history was awarded to Claire Breay, Head of Ancient, Medieval and Early Modern Manuscripts at the British Library.
Among many other achievements, Claire was lead curator of the British Library's exhibition Anglo-Saxon Kingdoms: Art, Word, War (2018-19).