Youth Rebels of the Third Reich
Tom Neuhaus looks at the subversive young Germans known as Swing Youth who refused to have their hobbies and tastes dictated to them by the Nazis.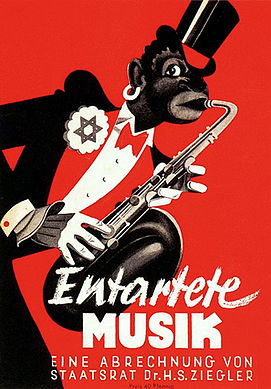 On March 2nd, 1940, police and Hitler Youth patrols raided a dance party in Hamburg's Curio-Haus. What they found was contrary to all National Socialist notions of proper German behaviour. The people present:
"... were dancing virtually exclusively Swing, from its tamest to its wildest forms. Doing that whereby they would project their upper torso and wiggle their lower body. Also, on several occasions four to six people would dance in circles, jump, clap with their hands, yes even roll the back of their heads... Many girls wore make-up and conspicuous hair-styles,  with a touch of demimonde."