The conflagration of the Reichstag provided Hitler with a heaven-sent opportunity. But the theory that the Nazis had planned it themselves now appears to be entirely baseless.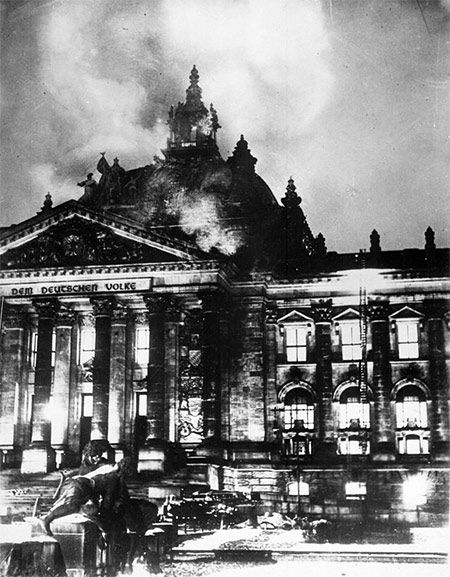 On the evening of February 27th, 1933, the Reichstag building in Berlin was set on fire and went up in flames. This was a stroke of good fortune for the Nazis. Although Hitler had been appointed Chancellor by President Hindenburg on January 30th, the Nazis did not have a parliamentary majority, even with their Nationalist allies.
The Reichstag was dissolved; and the Nazis began a raging electoral campaign. They were still doubtful of success. They badly needed a 'Red' scare. On February 24th the police raided Communist headquarters. It was announced that they had discovered plans for a Communist revolution. Evidently they did not discover much: the alleged subversive documents were never published.