Dresden was carpet-bombed by the allied forces over two nights in February 1945. Anthony Clayton on how the aftermath of war has tested belief in the city.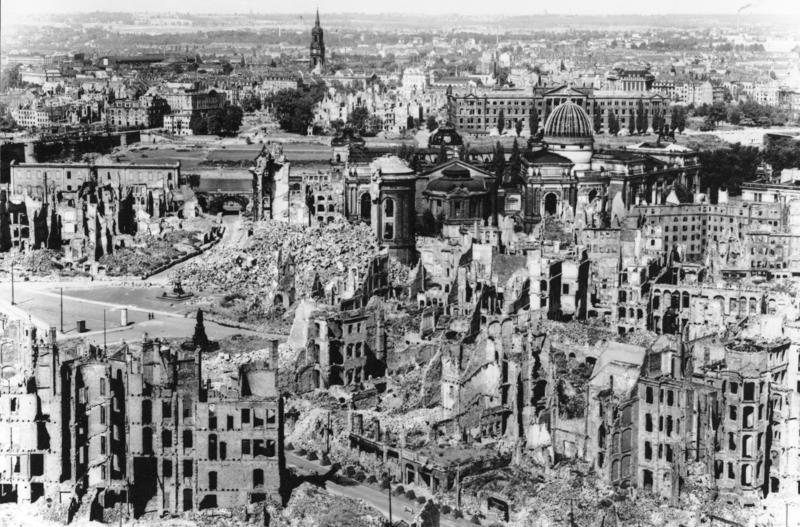 Fifty-one years after the air raids of 1945, 1996 was a further landmark in the history of Dresden. Rebuilding of the great Baroque Frauenkirche, destroyed in the raids, took visible shape and the reconstructed crypt was opened for worship and concerts. The story of the church and its place in the wider story of Christianity in Dresden after the raids is of special interest.
Until February 1945, the Second World War had brought to the Christian communities of Dresden only those problems faced in any German city of the time, those of consolation for families bereaved by the loss of men in action, and adjustment to standards of living, to add to the subversive ideological challenge of the Nazis and the misgivings felt by many over the treatment of the city's Jewish population. There was a mistaken belief that the city's beauty had been recognised by the Allies and it would be spared attack. The effect of the devastation in a single twenty-four hour period, of the raids of the February 13th and 14th, 1945, was thereby increased both by its totality and its sudden and unexpected nature.