The Trial Of Jesus: the Enigma of the First Good Friday
S.G.F. Brandon asserts that Pontius Pilate regarded Jesus as guilty of sedition. Whether he was right is another matter.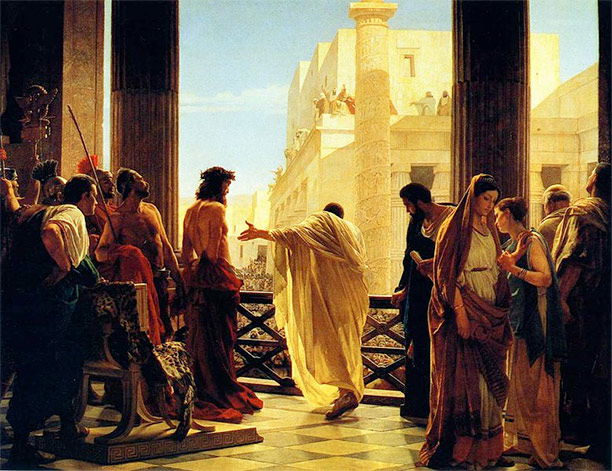 By a strange irony of history, the surest thing known about Jesus of Nazareth is that he was executed by the Romans for sedition against their government in Judaea. The circumstances of Jesus' birth, the length of his public ministry, and the exact content of his teaching are all matters of uncertainty, but the cause of his death is beyond doubt.
For the fact that Jesus was crucified as a rebel on the orders of Pontius Pilate, the Roman procurator of Judaea is attested by all four Gospels, and it is briefly mentioned by the Roman historian Tacitus, writing early in the second century.
The witness of the Gospels is especially significant, because the fact of the Roman execution of Jesus on such a charge was very embarrassing for the early Christians. They would obviously have never invented it; indeed, they would probably have not recorded it, if the fact had not been so well known.
That the Gospel writers do describe the crucifixion of Jesus, and the events that led up to it, at considerable length, is, in fact, the real cause of the mystery that invests the tragic event. For their accounts are found, on analysis, to be inspired by a strong apologetical motive— indeed, they are attempts to explain the embarrassing fact that Jesus was actually executed as a political offender. Because of this apologetical intent, any attempt to elucidate the problem of the Roman condemnation of Jesus must begin with an evaluation of the Gospel evidence.