Treaty of Versailles: Was Germany Guilty?
The Treaty of Versailles, negotiated by the fractious Allies in the wake of the First World War, did not crush Germany, nor did it bring her back into the family of nations. Antony Lentin examines a tortuous process that sowed the seeds of further conflict.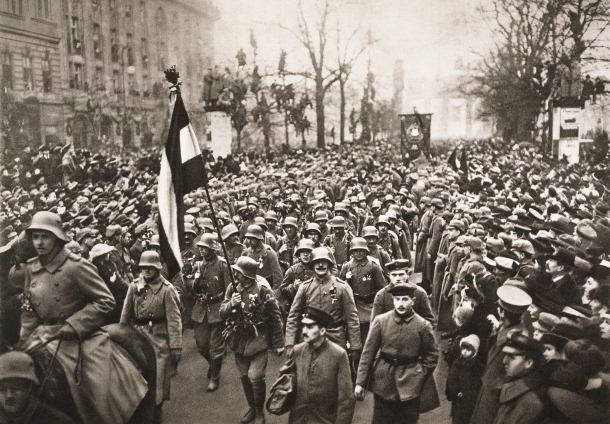 Nearly a century on, perceptions of the Paris Peace Conference and the Treaty of Versailles still bear the imprint of The Economic Consequences of the Peace by John Maynard Keynes (1883-1946), which became a bestseller in the wake of the conference. Bitter fruit of Keynes' own experience as a delegate in Paris, the book condemned what he branded 'the Carthaginian peace'. The expression was suggested to Keynes by the South African delegate, General Jan Smuts (1870-1950), who referred to the peace concluded in 201 BC after the Second Punic War, when Rome stripped Carthage of its army, navy and overseas possessions and imposed a 50-year indemnity. Otherwise Carthage was left independent and able to recover economically, which eventually it did. Keynes actually seems to have been thinking of the 'peace' of 146 BC, when, after the Third Punic War, the Romans slaughtered the inhabitants of Carthage or sold them into slavery, annexing what remained of Carthaginian territory. In The Economic Consequences of the Peace Keynes quoted and endorsed the German view that the Treaty of Versailles signalled 'the death sentence of many millions of German men, women and children'.