Dreamland of the Armistice
Alan Sharp looks at the factors shaping national policies in the weeks preceding the Paris Peace Conference, when the failure of the victorious allies to agree on aims and a process for negotiations with the Germans resulted in a 'tragedy of disappointment'.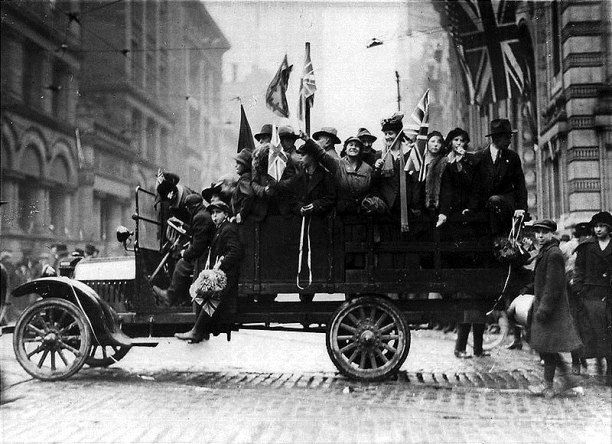 On the morning of November 11th, 1918, Harold Nicolson, a young British diplomat, chanced to look from the Foreign Office towards Downing Street:
It was 10.55 am. Suddenly the front door opened. Mr Lloyd George, his white hair fluttering on the wind, appeared upon the front doorstep. He waved his arms outwards. I opened the window hurriedly. He was shouting the same sentence over and over again. I caught his words. 'At eleven o'clock this morning the war will be over'.
The end of the war had come suddenly and unexpectedly early. In March 1918 German forces on the Western Front, reinforced by men released by the defeat of Russia, very nearly split the British and French armies. As late as June the French government contemplated evacuating Paris, but when the tide turned it was inexorable and the Central Powers collapsed, accepting the Allies' terms – first Bulgaria on September 29th, then Turkey on October 30th and Austria-Hungary on November 3rd. On October 4th Germany sent a telegram via Switzerland requesting that the American president, Woodrow Wilson, negotiate a settlement based on the Fourteen Points speech that he had delivered to Congress on January 8th, 1918.