Travels Through Time #16 – Thomas Cromwell and Anne Boleyn
A plot, a rebellion and a triumph from the life of Thomas Cromwell.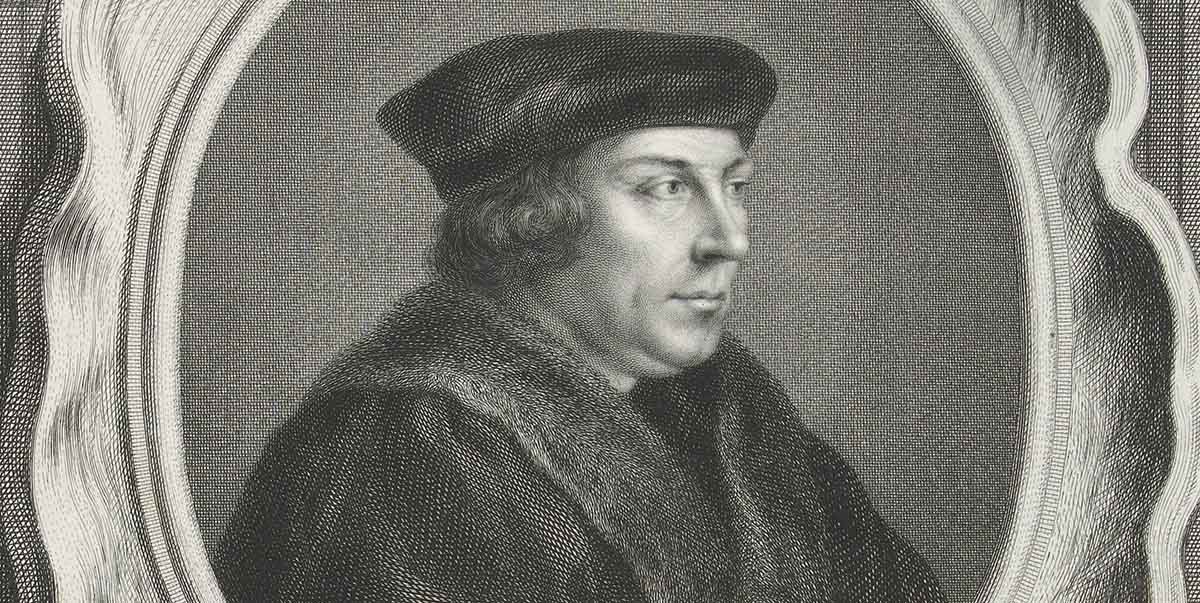 Thomas Cromwell was born c.1485 and died on the scaffold in July 1540. From humble beginnings, he entered Parliament on the strength of his service to Cardinal Wolsey, working his way up in the king's council and service. By late 1532, he had taken Wolsey's place as the king's chief minister. 
Cromwell was clever, driven and ruthless – qualities that have caught the imaginations of novelists and historians for generations as they have attempted to capture his mysterious essence.
In this episode of Travels Through Time, Diarmaid MacCulloch discusses the year of 1536, which saw Cromwell at the peak of his career. As Master of the Rolls and Principal Secretary to the King, he had vast and wide-ranging powers, but he also had enemies, including the king's wife, Anne Boleyn.
MacCulloch describes the debriefing between Ambassador Eustache Chapuys and Thomas Cromwell on 24 May 1536, following the execution of Anne Boleyn; the moment on 3 October 1536 when the king was told of the Lincolnshire Rising; and the king's procession from Whitehall to Greenwich on 22 December 1536, when it appeared that the king had yielded to all the demands of the Pilgrims of the North.
Diarmaid MacCulloch is a Professor at the University of Oxford and a respected scholar of Tudor England and the Reformation. Last year he published his authoritative Thomas Cromwell: A Life.
This episode of Travels Through Time was recorded live at the Buxton Festival 2019. 
Travels Through Time. Tailored tours of the past. 
Travels Through Time is presented by bestselling historian Peter Moore. In each episode we are joined by an expert guest, to journey to the time and place of their choice. Enjoy a ringside view of history as never before, with the action described by those who understand it best. Browse other episodes in this series here.
How to listen
You can listen to Travels Through Time here on our site in the player above, or on iTunes, Spotify, Podbean and Acast. There is also an RSS feed.
Further reading: related articles from the History Today archive
Predicting the Fall of Anne Boleyn
Andy Holroyde
In his pursuit of Anne Boleyn, Thomas Cromwell was guided by a prophecy foretelling treason.
Divided Loyalties in Tudor England
Nicola Clark
For the lesser-known members of the great Tudor dynasties, loyalties were divided. Should you support your king, queen or family?