Travels Through Time #16 – Thomas Cromwell and Anne Boleyn
A plot, a rebellion and a triumph from the life of Thomas Cromwell.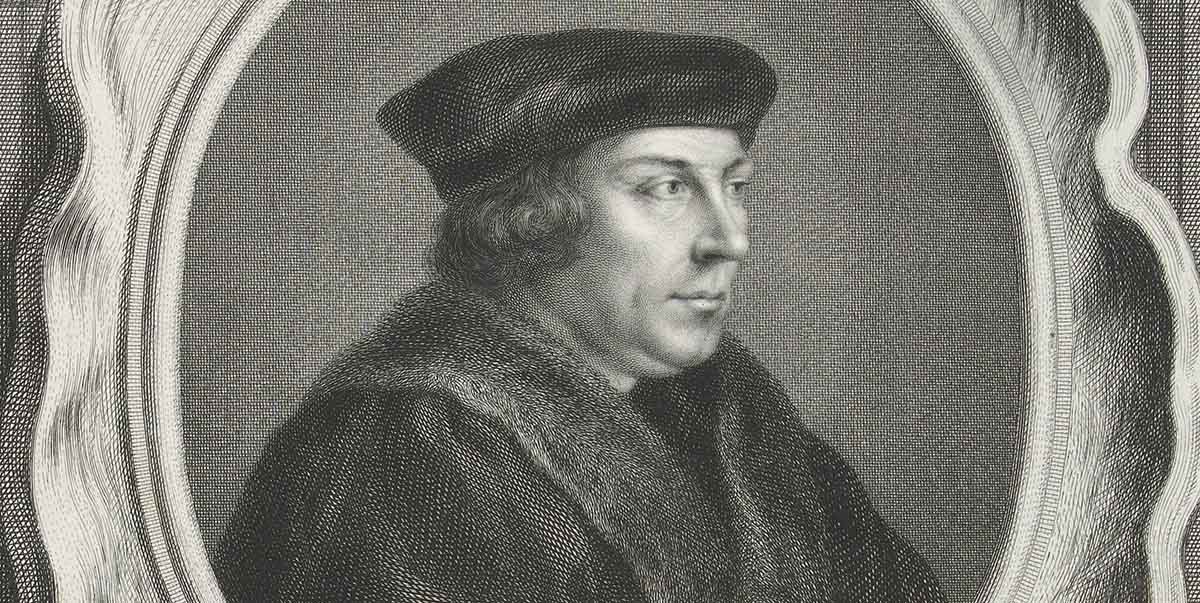 Thomas Cromwell was born c.1485 and died on the scaffold in July 1540. From humble beginnings, he entered Parliament on the strength of his service to Cardinal Wolsey, working his way up in the king's council and service. By late 1532, he had taken Wolsey's place as the king's chief minister. 
Cromwell was clever, driven and ruthless – qualities that have caught the imaginations of novelists and historians for generations as they have attempted to capture his mysterious essence.
In this episode of Travels Through Time, Diarmaid MacCulloch discusses the year of 1536, which saw Cromwell at the peak of his career. As Master of the Rolls and Principal Secretary to the King, he had vast and wide-ranging powers, but he also had enemies, including the king's wife, Anne Boleyn.