Tools for healing and harming: A history of medicine
Wendy Moore catches a rare glimpse of a medical collection that includes tonsil guillotines and implements for trepanning.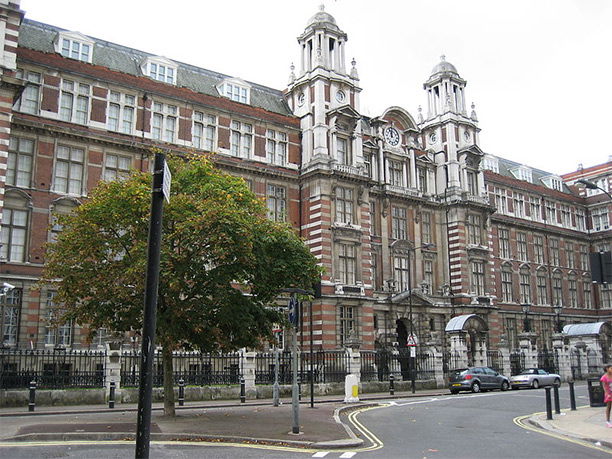 In the bright spring sunshine a brooding warehouse blocks out the sky in a deserted backstreet of west London. Behind its high walls and barbed wire security is intense. Remote-controlled gates give way to alarmed doors which open onto labyrinthine corridors revealing rows of locked doors.
But when the heavy doors swing open they reveal room after room packed floor to ceiling with some of the strangest and most remarkable objects ever seen. Seldom open to public view, the items stashed in drawers, piled on shelves and shut in glass cabinets are truly the source of nightmares and the stuff of dreams.
Originally built at the turn of the 20th century as the headquarters of the Post Office Savings Bank, Blythe House is now home to more than 100,000 of the world's rarest medical history artefacts. Collected by the American-born philanthropist Sir Henry Wellcome (1853-1936), they range from ancient Egyptian embalming tools to the earliest antibiotics, and from Renaissance anatomical wax models to glass eyes.
While some of Wellcome's extraordinary hoard can be seen in galleries at the Science Museum and the Wellcome Collection in London's Euston Road, the bulk is hidden here in Blythe House, which also serves as storehouse for the Victoria and Albert and British Museums.
The stringent security measures are vital not only to protect these priceless works from theft but also to safeguard powerful opium-derived drugs and other deadly materials. Yet although these medical curiosities must remain under lock and key, their curators have devoted the past year to bringing this treasure trove into the limelight.
This rare glimpse behind the scenes at Blythe House is just an appetiser for the Science Museum's new history of medicine website which has brought online 2,500 images from Henry Wellcome's astonishing collection.
Born in the US in 1853, Wellcome started out as a travelling pharmaceutical salesman and gradually built up a vast drugs empire. The company he founded in 1880 with his friend Silas Burroughs, Burroughs Wellcome and Co, introduced to the UK the first medicines in tablet form, for which Wellcome coined the term 'tabloids'.
An accomplished self-publicist, Wellcome ensured that his tabloids reached the parts that other medicines could not reach by providing first-aid kits to famous travellers visiting far-flung places, whether Teddy Roosevelt's big game expedition to Africa in 1909 or Captain Scott's ill-fated journey to the Antarctic which began the following year.
As business prospered, Wellcome ploughed his profits into creating a collection of 1.5 million books and artefacts connected with the history of medicine. Interpreting his theme loosely to include anything remotely associated with self-preservation, Wellcome was fascinated by other cultures and past civilisations. And, with a touching Victorian view of modern Western superiority, he engineered his collection to illustrate human progress in conquering disease.
Teams of collectors were dispatched around the globe – one man spent 10 years touring Asia – to bring back ethnic herbal remedies or bid at auctions for ancient icons. Often his travellers had to maintain strict anonymity as auction houses hiked up prices if they knew Wellcome was interested in a piece.
Wellcome displayed his collection in his Historical Medical Museum which opened in London's Wigmore Street in 1913. When this closed in 1932, the collection moved to his research institute in its neoclassical building in Euston Road. By Wellcome's death in 1936, the collection numbered one million objects. Although much was then dispersed, the core remained with the Wellcome Trust and since the 1970s the Science Museum has acted as caretaker.
Yet, while a tantalising portion of the original collection can still be seen at the Wellcome Collection and the Science Museum, most remains in storage – silent and unseen – in 36 rooms on the basement and ground floor of Blythe House.
Robert Bud, principal curator of medicine, and Lisa O'Sullivan, senior curator, unlock the door of the surgical instruments room. Medicine has always been a double-edged sword – or lancet. Drawers slide open to reveal hundreds of scalpels, scissors and obstetric forceps which have undoubtedly saved countless lives. Other drawers contain replicas of Neolithic flint trepanning tools, used to bore holes into patients' heads – human remains show that some people survived this ordeal – as well as tonsil guillotines, which performed thousands of needless tonsillectomies before the operation fell out of fashion.
Extra security is needed to open the safe-like door of the drugs room where the contrast between healing and harming is even starker. One corner displays early medicine chests crammed with phials for drugs like rhubarb, mercury and laudanum which were ineffectual at best and highly toxic at worst. But cabinets in another corner contain the first antibiotics manufactured in the 1940s and 1950s following Alexander Fleming's revolutionary discovery of penicillin in 1928. Other cupboards are filled with plant remedies from China, India and Africa, which Wellcome's intrepid travellers brought back in his quest for new cures.
Down in the basement, one room is full of outdated technology, including a German army X-ray machine captured during the First World War and pedoscopes used in shoeshops to measure young feet in the 1950s. Another door reveals shelves of Roman pottery votives, fashioned in the shape of feet, hands and phallic symbols, popular in medical rituals.
But even though the myriad objects in Blythe House remain closed to all but serious researchers, a small proportion has now been unveiled to public view for the first time in the shape of the Science Museum's new Brought to Life website.
Aimed primarily at GCSE students and undergraduates, but a compelling resource for anyone interested in medical history, the site features 2,500 items from the collection alongside information on people and events in medicine.
'We want to make as many of the objects available to as many people as possible,' explains O'Sullivan. The £1m project has been shaped by audience research and further objects will be added to the site over time.
'We have taken a lot of trouble to bring the authority of the Science Museum to the site,' says Bud. 'This will probably become the most read medical history textbook in the world.'