A Sympathetic Ear: Napoleon, Elba and the British
Was Napoleon's escape from his first exile unwittingly aided by his erstwhile opponents from Albion? Katharine MacDonogh weighs up the enigmatic response that certain British citizens showed towards their imperial prisoner.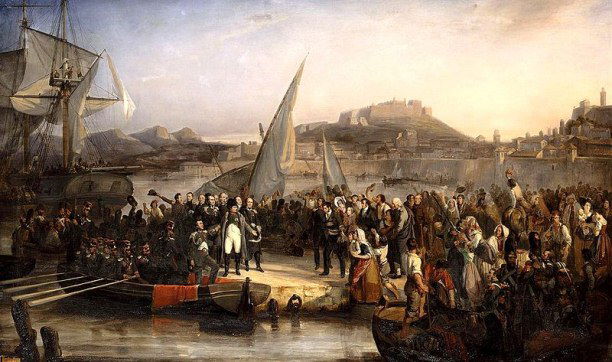 On February 26th, 1815, Napoleon escaped from Elba. On March 2nd, Lord Burghersh, His Majesty's Minister in Florence, wrote to the Foreign Secretary Lord Castlereagh, regretting:
that a feeling has very generally been excited at Elba, at Leghorn, and to a degree at this place, that the English were privy to and connived at the escape of Bonaparte. This report originated in the language of Bonaparte's officers, who were perhaps instructed to hold it. A dissatisfaction with the King of France's government was given as a reason why the English wished again to see Napoleon in that country. The British sloop-of-war Partridge was stated to have brought him a letter to that effect on Friday.
If Napoleon did foster these rumours of British complicity, with a view to creating mayhem among the Allies, his ploy was unwillingly seconded not only by his British admirers but also by the bungling of the Foreign Office itself.