The Simplon Tunnel Dedicated
The two halves of the railway tunnel linking Switzerland and Italy met on April 2nd, 1905.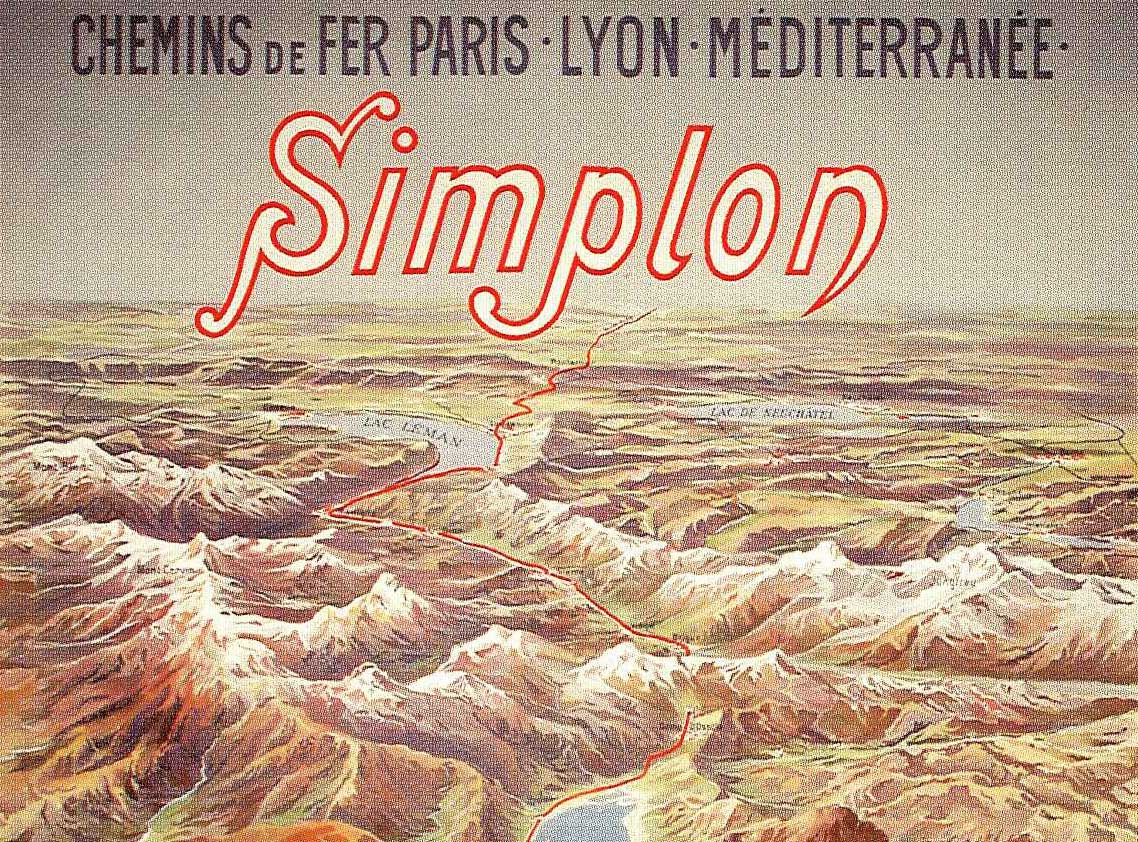 The Simplon Tunnel under the Swiss Alps, at 19.8 kilometres (12.3 miles) for years the longest railway tunnel in the world, was a tremendous feat of engineering in almost impossibly difficult conditions, achieved with remarkably few casualties. It was planned by Alfred Brandt of the Hamburg firm of Brandt & Brandau, an experienced mining and tunnelling expert, who died in 1899, only a year after the construction of the tunnel began.
Brandt decided on twin shafts, each carrying a single track, but the tunnel was so deep that it lay more than a mile under the peak of Monte Leone on the Italian border and there were violent inrushes of water, ferocious heat and a constant threat of cave-ins. Some 2,000 men were employed and the work started at each end, with the Swiss tunnellers making around 18 feet a day until they met temperatures of 138°F, almost boiling point. The pieces of blasted rock were too hot to touch and the men had to stop and seal their shaft with iron doors. On February 24th, 1905, the tunnellers from the Italian side broke through to the doors.
A service of dedication attended by the President of the Swiss Republic and Italian dignitaries was held at that spot in the tunnel on the first Sunday in April by Swiss and Italian bishops. God's blessing was invoked on all those involved in the construction and on the machinery, the trains and the telegraph system, and a prayer offered that the tunnel would be a bond of friendship between the nations. The party then proceeded through to the Italian side, to be greeted by a band, a salute of 101 guns and a banquet given by Brandt & Brandau.
It was hoped to finish the first shaft for a formal opening in October, but the first train did not run through until January 1906 and the opening was in May. The tunnel provided a route from London to Istanbul for the Simplon Orient Express. The Simplon's second shaft was delayed by the First World War and not completed until 1921.