Shameful Secrets: Male Sexual Health
Men's awkwardness when talking about their bodies, especially sexual health, has changed little since the 17th century. Jennifer Evans looks into the private worries of men and their doctors.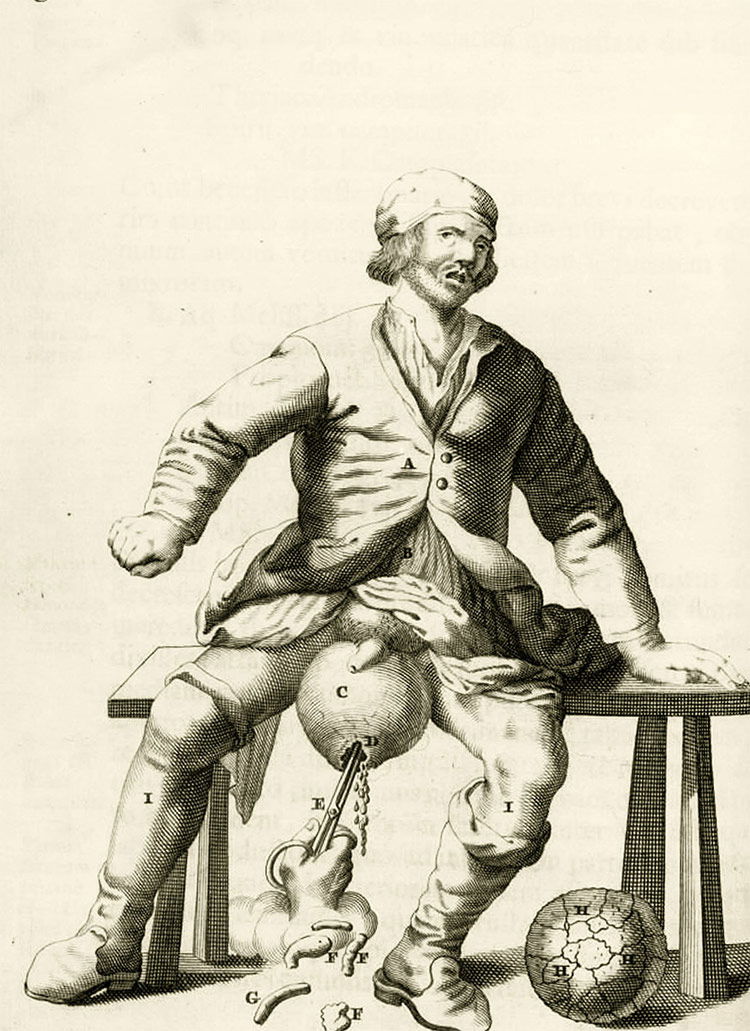 Men do not talk about their bodies. We often hear this objection today when talking about attitudes to prostate and testicular cancer. This reticence has led to high-profile events such as 'Movember' and 'Go Dad Run', which raise money to combat these serious illnesses and encourage men to open up about their bodies. You could be forgiven for thinking that this is purely a modern issue, but it is not. Men in the 17th and 18th centuries were similarly described as being less than forthright about their bodily afflictions. Medical and surgical writers lamented that they hid their diseases because they were embarrassed, neglected them through misguided notions of their own body's invincibility or wilfully ignored illness, because it would interfere with their daily lives. As today, this was particularly true of men's sexual health conditions.