Rome and Carthage: A Gesture towards Peace
After Hannibal's defeat by Scipio Africanus, writes Zvi Yavetz, Carthage tried for some fifty years to live in peace with Rome.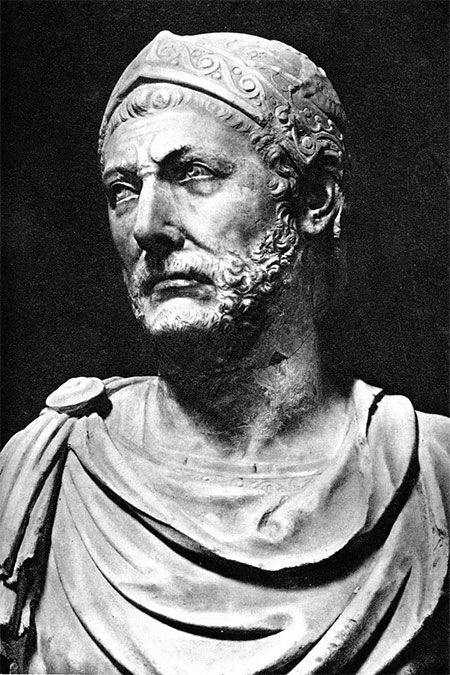 A marble bust, reputedly of Hannibal, originally found at the ancient city-state of Capua in Italy
As I write (in November 1974), the peace conference on Israel is about to begin in Geneva. As a citizen of the state of Israel, I pray for it to succeed. As a man who has lost his entire family in the Nazi camps, who has lived under Soviet occupation and has experienced five wars in Israel, I should not have any difficulty in convincing anybody that my prayer for a genuine and lasting peace is sincere.
Being a historian, I know that analogies in history are usually worthless. I do not believe that history repeats itself. I believe in the uniqueness of historical events, and prefer Pieter Geyl to Arnold Toynbee. Nevertheless, I should like to tell the reader a true story, without comment and without drawing any conclusions. My only request is that he refrain from seeing our complicated problems in terms of the usual cliches of 'conflictologists'. Here, then, is the story.
If anyone had thought of describing the history of Carthage in the second century B.C. in modern journalistic jargon, he might have written something of this kind:
There were three political parties in Carthage.