Roman Satire, Part I: The Republican Tradition
Both before and after the fall of the Republic, Roman satirists give us an extraordinarily vivid picture of the society in which they lived, with its materialism, its opportunism, its unceasing pursuit of power and wealth.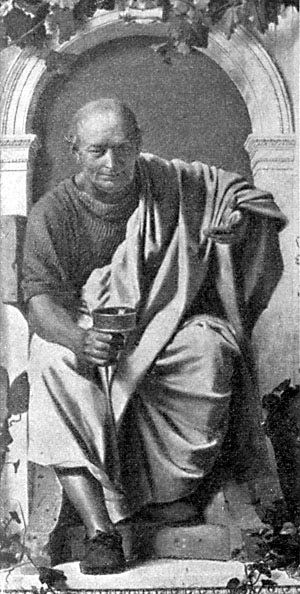 'Satire, at least,' Quintilian declared, 'is wholly Roman.' This melancholy half-truth has been echoed by generations of scholars, who were, perhaps, not primarily concerned with the moral or sociological implications it contained. But what in fact did Quintilian mean? Hardly that Rome had a monopoly over the satirical vein; Horace could claim with some plausibility that the Roman satire derived entirely from Athenian Old Comedy.
Quintilian was a rhetorical literary critic; and what he meant was that Rome was unique in promoting satire into a distinct literary genre, with its own form and conventions. He might have added that the satire was Rome's sole original contribution to the history of literature. It did not occur to him – as it should to us – that this phenomenon reflected gravely on the society which threw it into such peculiar prominence.