Roman Naval Power: Raising the Ram
A series of archaeological discoveries off the coast of Sicily reveal how Rome turned a piece of lethal naval technology pioneered by its enemy, Carthage, to its own advantage, explains Ann Natanson.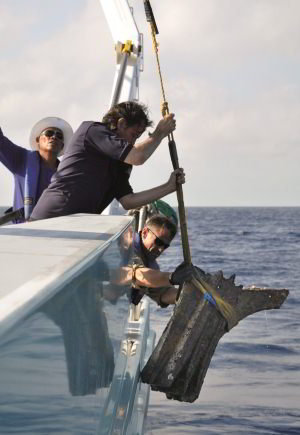 In September last year a bronze naval ram was brought to the surface near Levanzo, one of the small Egadi islands off western Sicily. This was the third ram to be hauled up in that area in the last ten years. Although no wood from shipwrecks has been found nearby, these bronze objects of puzzling shape have provided convincing proof that the Battle of the Egadi took place there.