Travels Through Time: Eleanor of Aquitaine
Death, fealty, homage and power in 1199.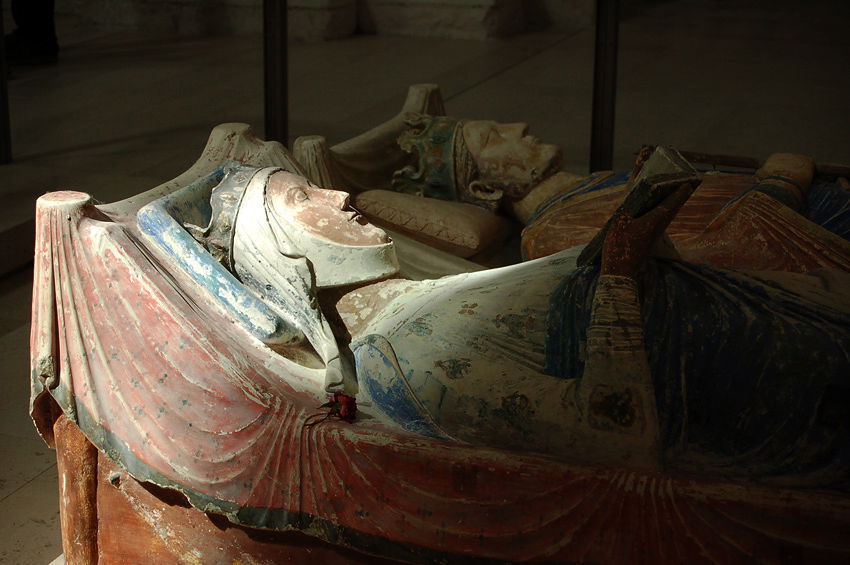 Eleanor of Aquitaine was one of the most powerful women in medieval Europe. Queen of France for 15 years through her first marriage and queen of England by her second, Eleanor was the mother of kings Richard I and John of England. She was an heiress, a crusader, a prisoner, an eminence gris and a fierce protector of her children. 
In this episode of Travels Through Time, historian Sara Cockerill discusses a pivotal moment in April 1199, when Richard I sent for his mother, Eleanor of Aquitaine, from his deathbed. Richard 'the Lionheart', had been hit in the shoulder by a stray arrow, and with the wound gangrenous and his death imminent, Eleanor joined him in Limousin. Now in her seventies, the unexpected death of her son once again propelled Eleanor back to centre stage.
In July, Eleanor travelled outside of her lands, to Tours, when she performed homage to Philip Augustus, her former husband's son and king of France. This was the first time that Eleanor had performed homage, a custom which offered fealty to a superior.
Finally in Autumn 1119, Eleanor buried her daughter Joanna, after complications during childbirth.
Travels Through Time. Tailored tours of the past. 
Travels Through Time is presented by bestselling historian Peter Moore. In each episode we are joined by an expert guest, to journey to the time and place of their choice. Enjoy a ringside view of history as never before, with the action described by those who understand it best. Browse other episodes in this series here.
How to listen
You can listen to Travels Through Time here on our site in the player above, or on iTunes, Spotify, Podbean and Acast. There is also an RSS feed.
Further reading: related articles from the History Today archive
The Female Rulers of Medieval France
Sara Cockerill 
But for one turning point, Ermengarde, Viscountesse of Narbonne, might be as well known as Eleanor of Aquitaine.
Holy Women and the Rise of Royal Power in France
Sean L. Field
Medieval French monarchs used – and abused – the charismatic power of religious women.